Welcome to the MGLC Media Centre. Here you can find press releases and images from our exhibitions, events and publications, as well as a concise presentation of the International Centre of Graphic Arts (MGLC). If you need further information or assistance, please contact us.
---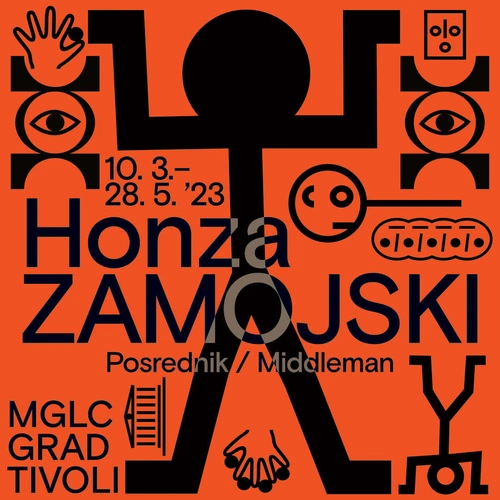 Honza Zamojski, Middleman
The work of Polish artist Honza Zamojski attracted a lot of attention at the 33rd Biennial of Graphic Arts and received the special Audience Award. This time, he is preparing a site-specific installation and artist's book for the exhibition space at MGLC. In his latest exhibition, the eponymous Middleman plays various roles. He is a viewer who, upon entering the exhibition space, stands in the middle of the symmetrical architecture. He is also an author who mediates between the world of ideas and the material world by creating drawings, sculptures and texts. Middleman is also visualised as a simplified and symbolic puppet that can be moved by various forces.
---
Can it be tried somewhere? NERO's Publishing Experimentation 2004–2023
NERO is a quarterly magazine and publishing house specialising in artists' books, editions and catalogues that respond to the spontaneous need to connect to a broader cultural discourse and use art to explore the imaginaries of the world to come and the relevant issues of the present.
Middleman, the latest book by Honza Zamojski, which is an illustrative and poetic attempt to describe the Middleman, his everyday life and the reality that surrounds him, will be published by Nero Editions in May.
---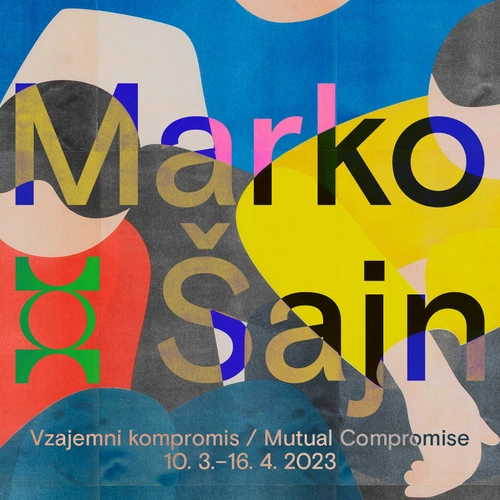 Marko Šajn, Mutual Compromise
The exhibition Mutual Compromise presents the latest series of prints in silkscreen and riso-printing techniques, as well as a metal object as a special feature of the exhibition. Marko Šajn's prints are characterised by a clear concept and perfect execution, a humorous, funny, fast-paced, witty and playful artistic expression with many references to art history, classical painting, popular printmaking, urban culture, graffiti and street art. He focuses on the motifs of human bodies that form diverse pictorial compositions through movements and different positions.