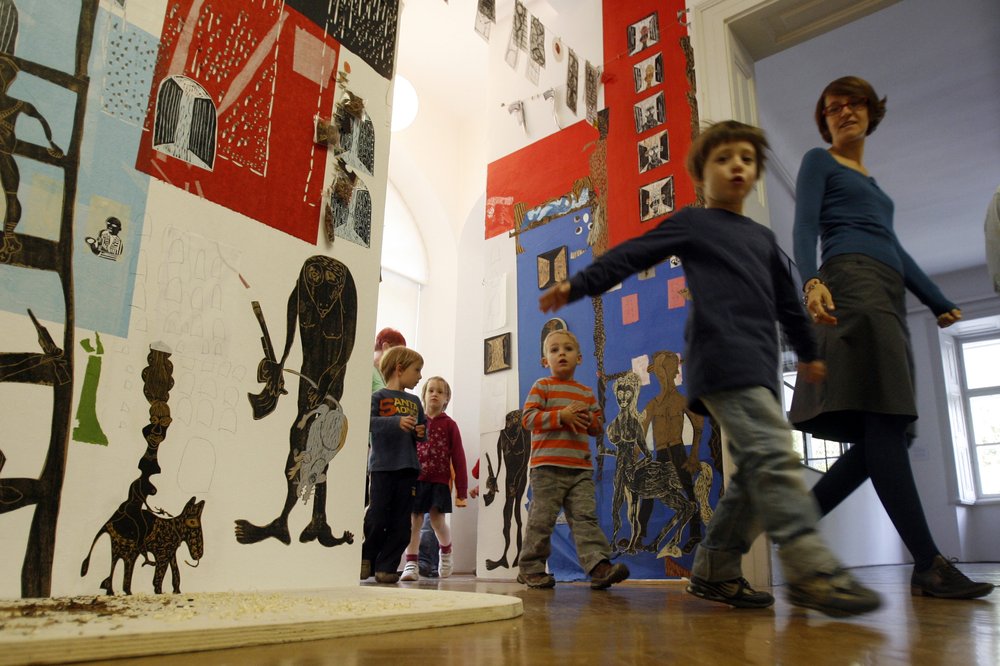 Photo: Bojan Velikonja. MGLC Archive.
The MGLC strives to be an open and welcoming creative space that we love to be in and to return to. At the MGLC's family and children's programmes, we animate children, observe through curious eyes, open interesting conversations and hunt for inner images in an educational and fun way.
For us, art is like an engine run by creativity, introducing us to the contents of the art world and bringing them closer to us. So let us take a ride into a world of countless and unusual ideas!

By prior arrangement, the activities can also be adapted for the sensory and mobility impaired.
---
Programmes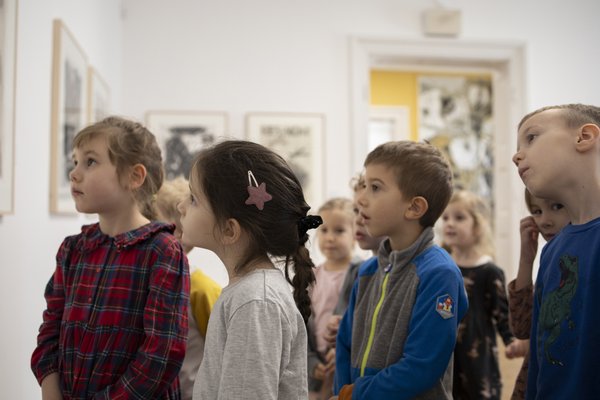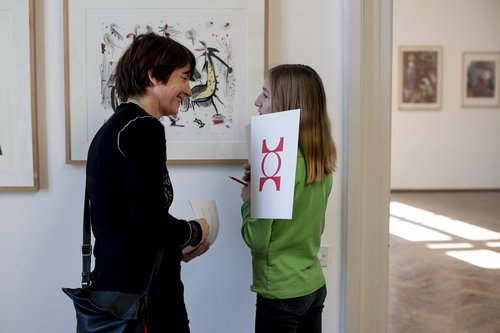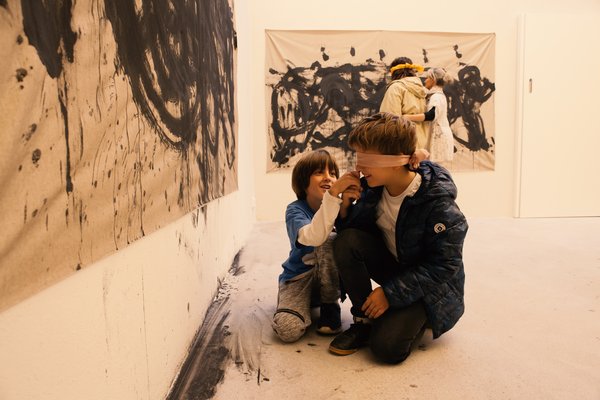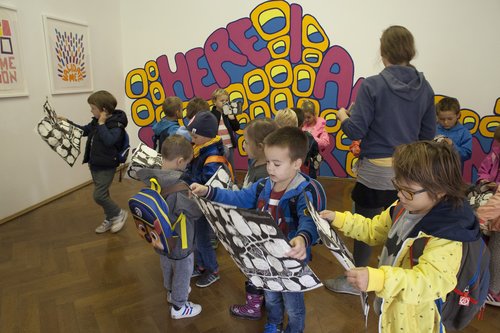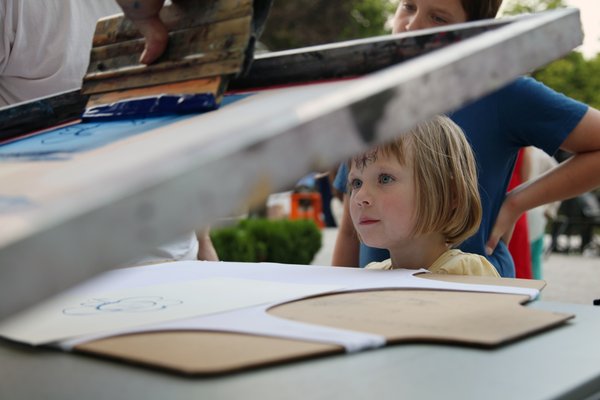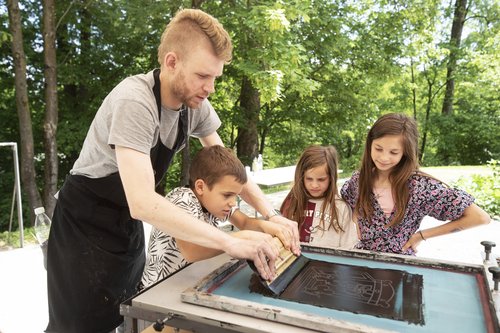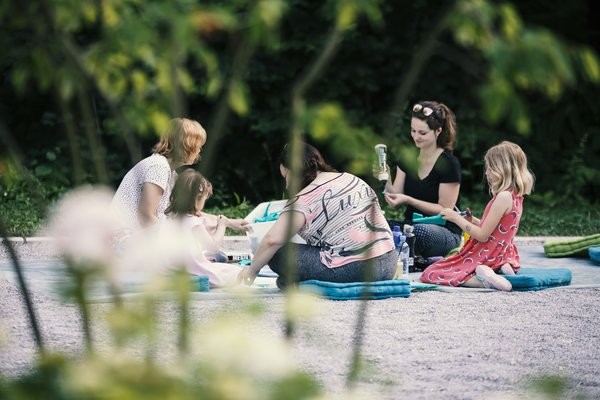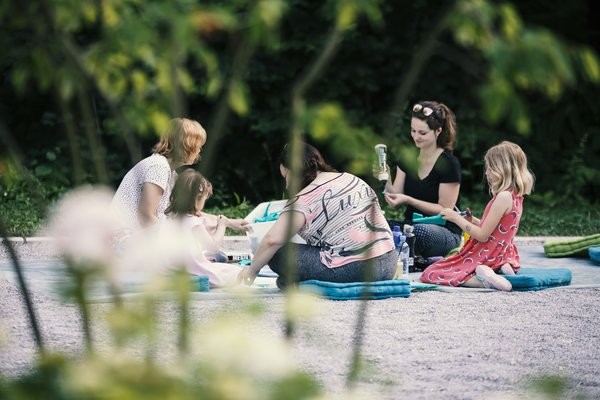 Animated film workshop
The workshops lasting three hours or more are linked to the contents of the temporary exhibitions at Tivoli Mansion and the Švicarija. We translate messages from exhibitions into the medium of animation and pixellation. The workshops are intended for children aged 9 or more. They are organised in cooperation with SLON association.
Free of charge.
Bobri in MGLC
Every year, during the Ljubljana Festival of Cultural Arts Education in early spring, we invite children aged 5 to 10 to workshops and current exhibitions.
Free of charge.
PovezujeM/Tivoli creative circle
Weekly, full-day holiday workshops for children aged 6-12 take place every day in a different museum next to Tivoli Park: MGLC (Tivoli Mansion and the Švicarija), National Museum of Slovenia, Gallery of Modern Art, National Gallery and Museum of Contemporary History of Slovenia. The workshops are held in July and August.
Price: EUR 120 (lunch included)
Drop-in workshops
Learn the basics of expression in visual arts and printmaking, explore historic buildings, wander into the surrounding forests, play and exercise in Tivoli Park. The creative activities are aimed at children aged 5 or more accompanied by their carers, and their canine friends are also welcome.
The workshops are held outdoors in front of the Tivoli Mansion and the Švicarija. They are cancelled in the case of bad weather.
Free of charge.

Spoon Prints
The programme includes workshops in flat collage printing, monotype printing, movable stencil printing, leaf printing, home screenprinting, etc. Although not demanding in terms of time and technique, the workshops produce excellent artistic results. They are perfect for creative leisure activities for the whole family. They take place at the MGLC under the guidance of our master printer.
120–180 min, EUR 3.50
A special programme of Spoon Prints workshops is also held during the Summer in Tivoli festival.
Let's Explore the MGLC
Squirlion, a character created by illustrator Jure Engelsberger, introduces the MGLC and reveals the secrets of printmaking.
Family guide to the Švicarija
In the Švicarija, three mice, C(ommunity), A(rt) and N(ature), show us around the building and its fascinating history through humorous illustrations (by Leon Zuodar) and tasks.
Doors Open Days
Our exhibitions are a great starting point for interesting talks and workshops. Visit us on the following doors open days: the Slovenian Cultural Day on 8 February, ICOM – International Museum Day on 18 May, Family Week in May, Museum Summer Night in June and This Merry Day of Culture on 3 December. Families are welcome!