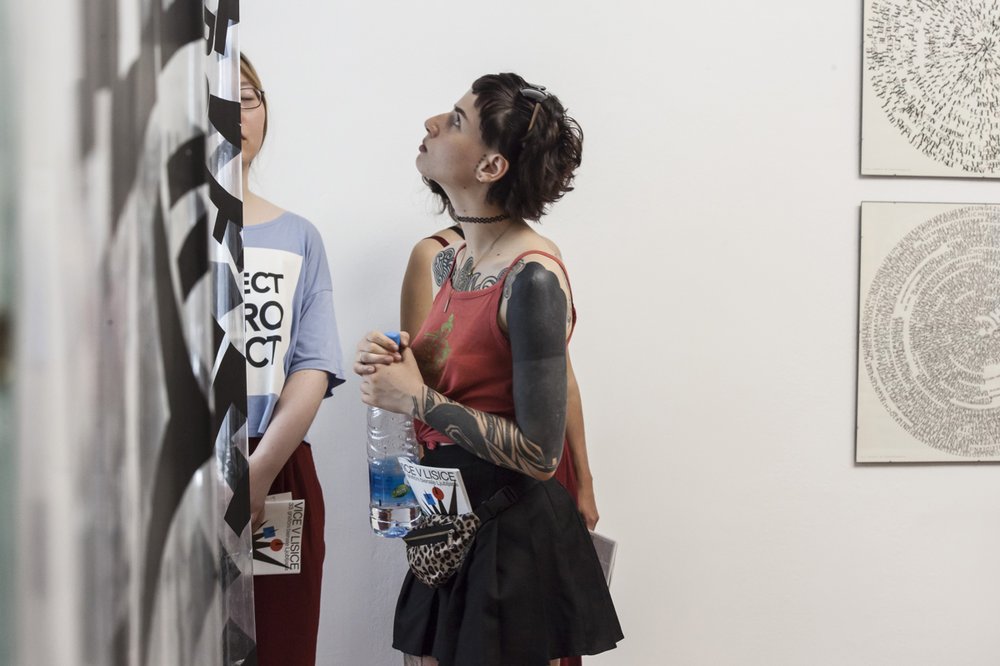 Photo: Urška Boljkovac. MGLC Archive.
Who are we, what are we thinking about, what are our views and why are they the way they are?
These are our starting points for exploring ideas, technologies and the mood of the times. Together we develop artistic knowledge, visual acuity, communication tools, a humanistic perspective, solidarity and empathy.
Education activities are based on exhibitions, artists, collections, the Ljubljana Graphic Biennale and on the mission, environment and our values. Rather than traditional education, our programmes are a meeting place, encouraging dialogue, shared ideas and solutions.
By prior arrangement, the activities can also be adapted for the sensory and mobility impaired.
---
Programmes