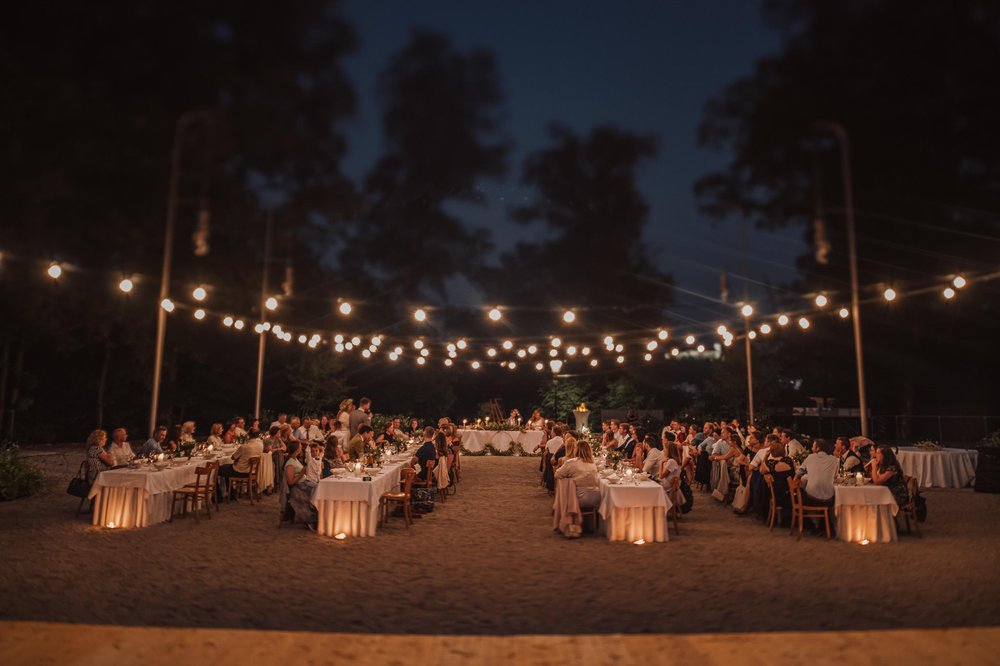 For your next event, invite your guests to a special place near the centre of Ljubljana – the popular Tivoli Park. The beautiful blend of nature and cultural heritage offers an inspiring setting for various types of gatherings, both for personal celebrations and weddings, and for various business occasions.
We offer two venues with four rooms, which can accommodate from 10 to 210 people indoors or up to 600 people outdoors.
We are well aware that successful events do not happen by chance – we have two caterers on site and technical equipment for rent by arrangement, and we can also provide additional cultural content at your request. Couples can have a civil marriage ceremony here. Let us know what you wish and together we will create a great event.
---
Venues
---
Premises - Tivoli Mansion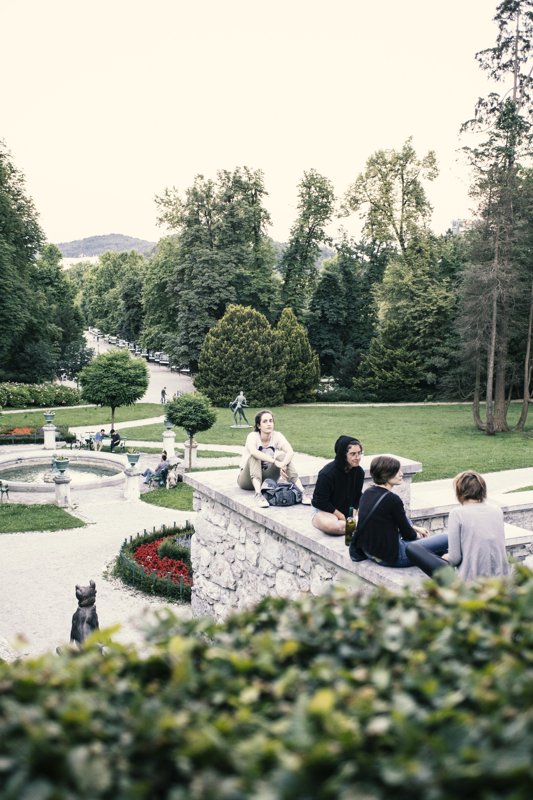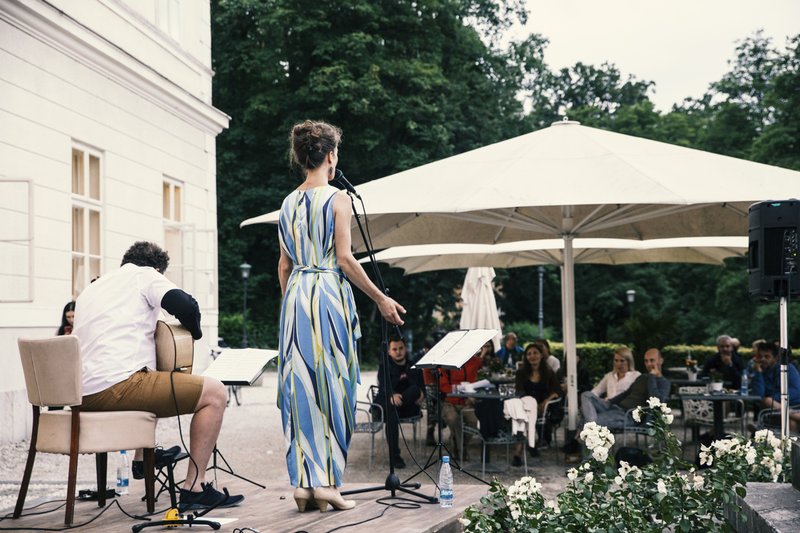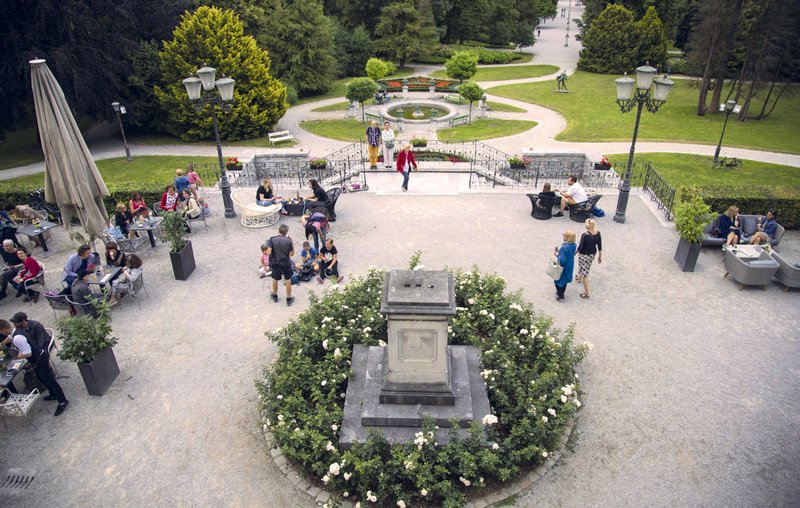 Mansion Courtyard (right half)
During the warmer months, you can organise a concert, reception, picnic, wedding or any other social event in the courtyard of Tivoli Mansion. Set in a picturesque green setting of trees, the mansion sports a magnificent view of the city. The rest of the castle courtyard, where the bar is located, can be used for your event by arrangement with Caffe Bienale.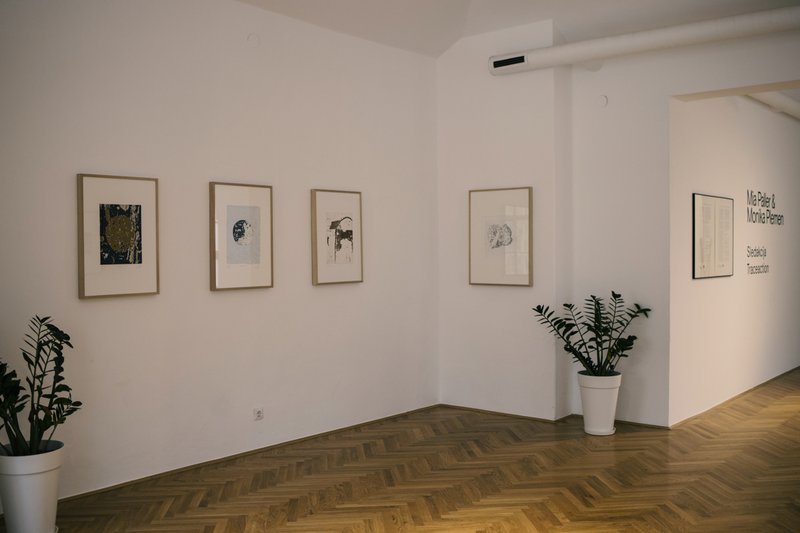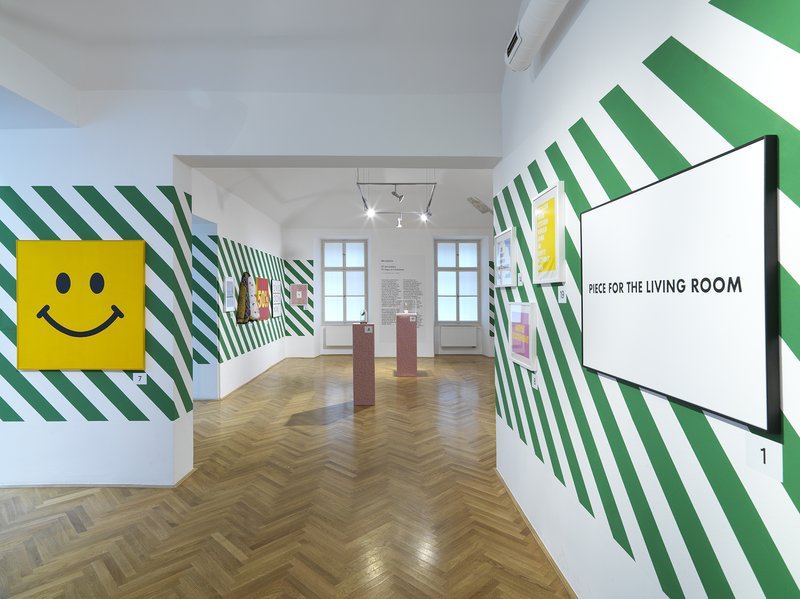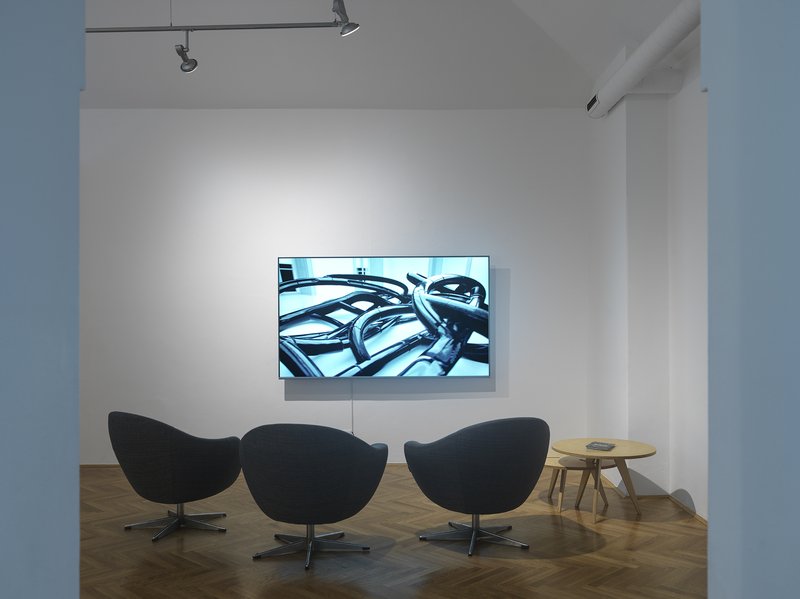 Small hall (lecture hall)
The Small Hall is located on the ground floor of the mansion. Its flexible layout allows for various events such as lectures, presentations, press conferences, small workshops and celebrations. A piano is available for music events.
---
Premises – Švicarija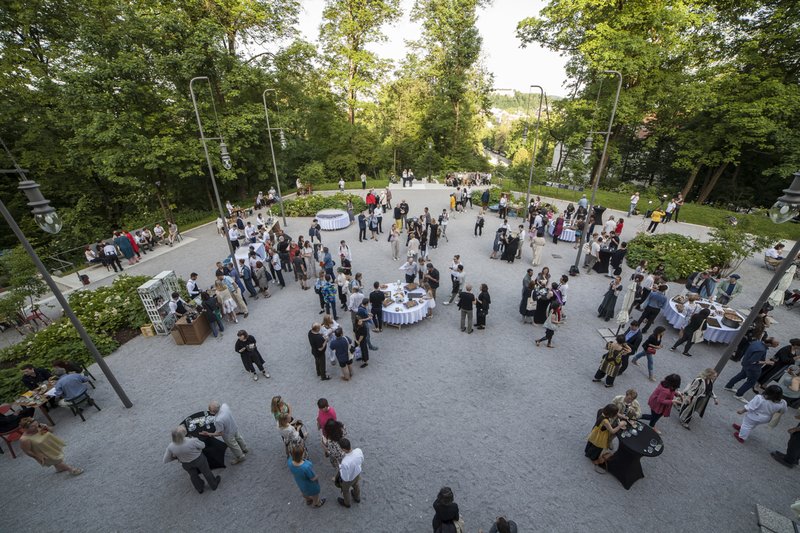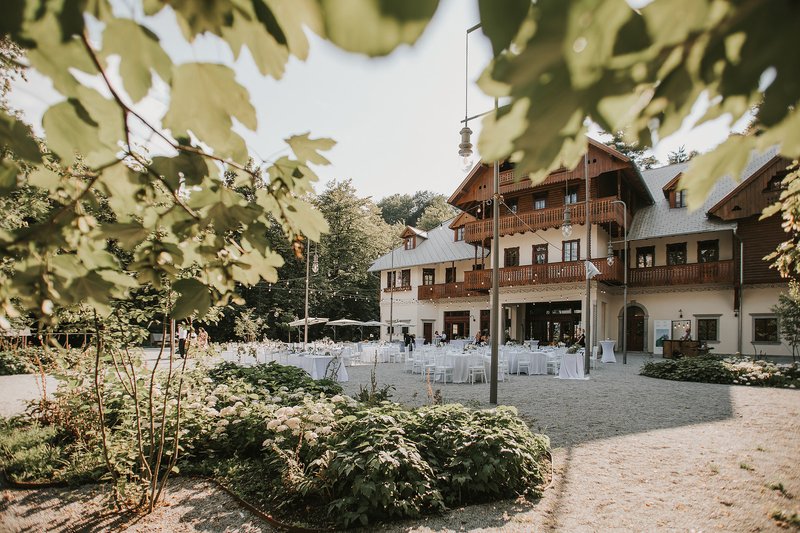 Garden
At the top of the stairs connecting Tivoli Mansion and the Švicarija, there is a large space where the park meets the forest. The platform in front of the Švicarija has geometrically arranged plant beds, benches and outdoor lamps. The garden is a true oasis for picnics, concerts, weddings and other outdoor events. In case of bad weather, events can be held, at least partially, in the large hall.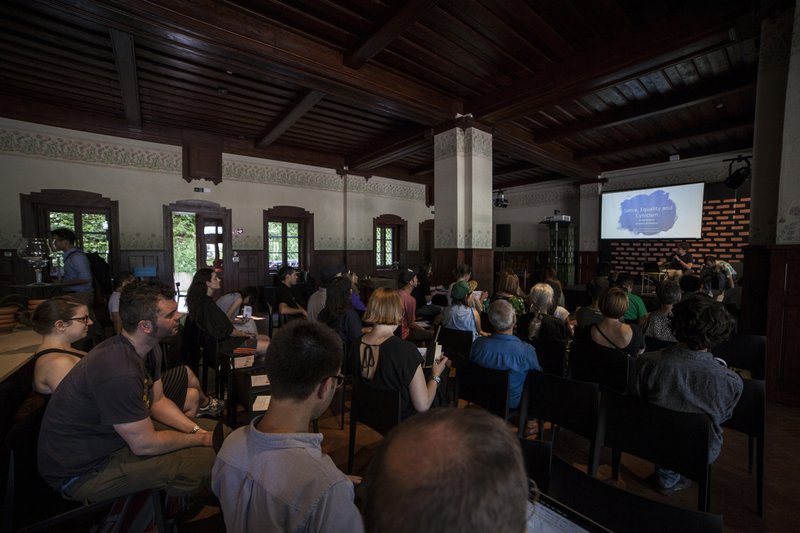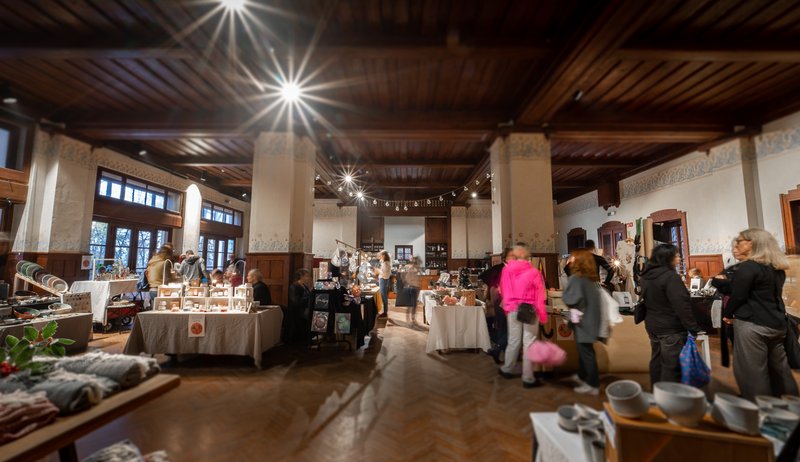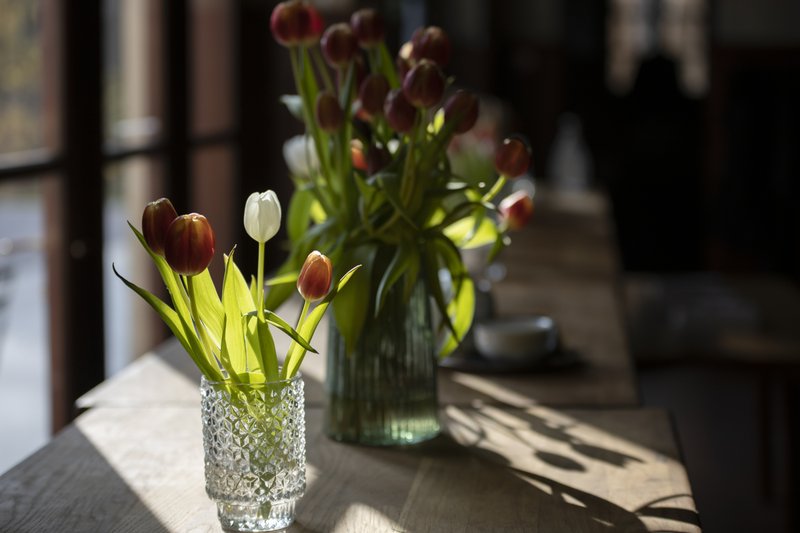 Large hall
The former hotel hall has always been a place of vibrant social life. Today it is home to the Bistro Švicarija, a place with interesting architecture with some well-preserved details, which is also a popular venue for various events, weddings and corporate events.
To rent the large hall or the garden in front of the Švicarija, please contact our catering service provider SuperCatering.
---
Equipment
For an additional fee, you can rent basic equipment from us if it is available on the date of your choice. Technical assistance for the event is provided by Radio Terminal. Contact: Tomaž Pezdirc, tomaz@radioterminal.si.
Cultural content
Discover the rich history and stories hidden behind the mighty walls. If you want to provide a culturally-oriented break during the event or an additional programme, you can plan a guided tour, workshop or demonstration in cooperation with us. Take a few minutes for art and make sure the event will linger in your guests' memory.
Guided tour of a current exhibition in Tivoli Mansion
Guided tour of the Švicarija building, the permanent exhibition on its history and the Stojan Batič Memorial Studio
Workshop or demonstration in the MGLC Print Studio
Also suitable for teambuilding.