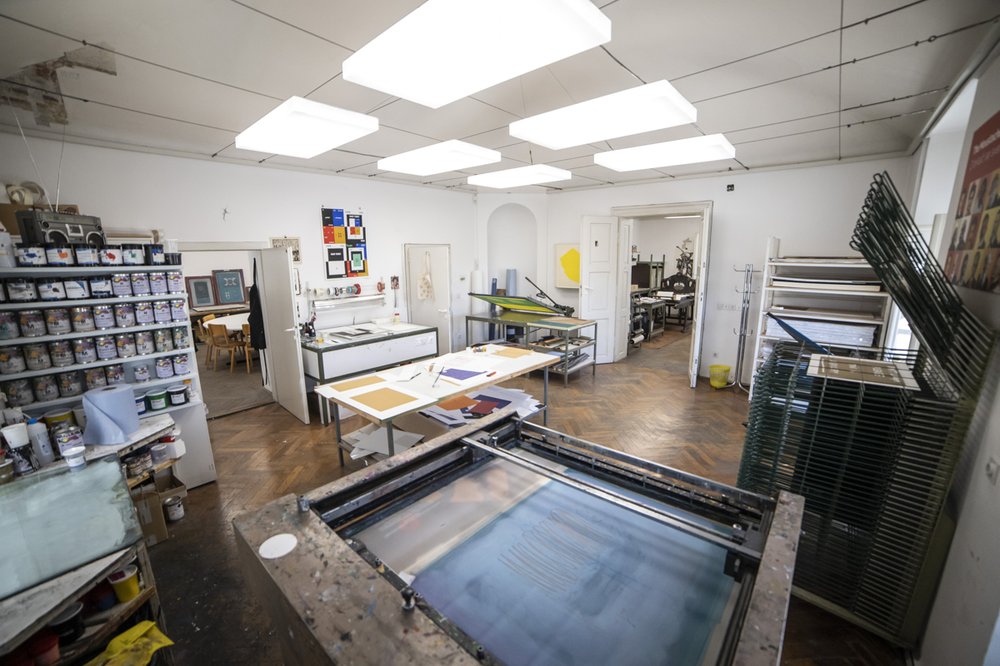 Photo: Urška Boljkovac. MGLC Archive.
The MGLC Print Studio is organised as a production centre offering artists an opportunity to print in a variety of printmaking techniques. Artists may make their prints themselves or can be assisted by master printmakers.
---
From the print studio
---
Archives
In the first years of operation, the production of the Print Studio was mostly focused on printing new works in the techniques of silkscreen, etching, aquatint and lithography, especially by established artists of the Ljubljana School of Graphic Arts. To a lesser extent, the Studio reprinted works by Slovenian modernists from original plates. The operation of the Print Studio emphasises the role of MGLC, which, by publishing graphic art works, significantly influenced the formation of the characteristics of contemporary art production in Slovenia.
Here is a list of artists who have printed in the Studio (from 2006 to the present).