Contemporary Equals Fresh
Contemporary Slovene Graphic Arts
8. 9.–29. 9. 2023
Mestna galerija Nova Gorica (Trg E. Kardelja 5, Nova Gorica)
Slovenia has a significant tradition in the production and promotion of fine art printmaking. The decisive moment of this tradition lies in the fact that the Ljubljana Academy of Fine Arts was one of the first in Europe to introduce the study option of printmaking after the Second World War. The founder of this tradition is the Ljubljana Biennale of Graphic Arts.
The exhibition Contemporary Equals Fresh offers an overview of the latest graphic production by ten Slovene artists. It shows the latest works by artists of different generations, created in the last years. Through their art practice, these ten artists create images of our time that are not only fluid and multidisciplinary in their approach, but also in their language and investigation. Most of them push the boundaries of the graphic medium in their practice. The artists use a wide range of technical, formal and conceptual processes. They do not merely focus on technical know-how as the works reveal various stages of the creative process in the artists' practices. Each artist takes a specific and interdisciplinary approach, combining traditional printmaking methods with different media and presentation strategies.
In selecting the artists and their works, I have been guided by thematic and conceptual trends emerging in contemporary printmaking and art in general. Ten artists are presented with works that respond to global political upheavals expressed in militancy and/or the rise of authoritarian regimes, or which examine, with a particular focus on gender and difference, how power structures in society shape identity. Another important theme applies to landscape, ecology and how people respond to the ecological challenges of the Anthropocene. Last but not least, the artists use printing to create introspective works that explore themes such as memory, perception, psychological states and nostalgia.
Presentation of the artists:
Vesna Drnovšek and Nataša Mirtič already combined their pictorial language and approach in 2019 and began creating the series Two in a Row, which proved to be the only way to maintain contact between the two artists, connected by generation and friendship, during the isolation of the Corona period. They exchanged matrices with each other by post, which each artist in her own right and with her own feel incorporated into a newly produced work as an intervention. The combination of two formally different artistic approaches and techniques proved to be an interesting complement to two individual art practices. Vesna Drnovšek is an artist formally bound to the figure and stylised landscape elements, while Nataša Mirtič is considered an artist closer to an abstract and symbolic expression. Both make use of intaglio printmaking techniques, especially etching, in their graphic practice and use recycled matrices and materials. In this series, Vesna's work is dominated by collagraphy, which is complemented by Nataša's etchings, while Nataša's etchings flirt with Vesna's collagraphy. Nataša's interventions have made Vesna's playful images more down-to-earth and vice versa, as Nataša's strictly arranged compositions have become looser and more fun with Vesna's interventions.
Miha Erič is a representative of the youngest generation of artists and works between music and visual art. The printmaking medium predominates in his visual practice. Interestingly, he decided to explore the oldest classical printmaking techniques, woodcut and engraving, which he occasionally complements with linocut. That he is most interested in the classical approach to producing a graphic print is also evident from his motifs. He draws inspiration from nature and its picturesque landscapes, old architecture and ruins, and supplements all this with his pictorial vision so that the motif becomes more complex, often even mysterious. The selection of his pieces focuses precisely on these works which, through their ambiguity, trigger a reflection on the fact that nothing is as it seems at first glance, something the artist often refers to in the title. The works reflect the artist's lack of apathy for the world in which he lives.
Črtomir Frelih entered the history of the Slovene graphic arts in the second half of the 1980s. He is an extraordinary connoisseur of printmaking techniques and an excellent caricaturist who has recently been making the Slovene public laugh with his drawing diary Foxes, in which he highlights problematic and humorous social situations. Otherwise, his printmaking practice is mainly concerned with collagraphy, which he has technically developed into his own original form, occasionally adding individual elements in the technique of intaglio. His works are usually created in series as he is interested in the effect of adding and removing pictorial elements on the matrix. His experimental way of creating brings him close to the spirit of the Ljubljana school of graphic arts. The series Grmečica, Variations comprises six prints in which the artist explores the formal possibilities of the landscape motif of the Grmečica waterfall, to which he often walks from his house. He adds and takes away pictorial elements, strength of stroke and printing ink from the motif of the waterfall. In such a way he builds up the image in a range that extends from a visually recognisable motif, in which we can even perceive a human figure, through gestural interventions to an abstract alternation of black tones of printing ink and empty space.
The works of Matjaž Geder are multi-layered and therefore complex and more difficult to understand. They are created according to the principle of collage, quite intuitively, while technically they find themselves at the intersection of painting and printmaking. His monoprints seem like a kind of collage of thoughts and insights about contemporary social situations and crises. Geder's work is quickly recognisable by the elements that fill his graphic compositions. These are objects from the everyday world that he uses as stencils, such as packaging from the pharmaceutical industry, paper aeroplanes, school stamps (butterflies, ladybirds, bees), industrial nets, a coat hanger, a plant, etc. His prints open up themes such as: social systems, especially education, with which the artist is very familiar as a teacher, social control and norms that limit the individual's personal freedom, resistance to the hopelessness of consumerism and the emptiness of social relationships.
Svetlana Jakimovska - Rodić is an artist who has mastered the techniques of intaglio printmaking in terms of colour and technique down to the smallest detail. Her work is guided by an interdisciplinary approach. This is precisely what has recently led her to exhibit her work mostly as site-specific installations, consisting of a series of conceptually thought-out prints combining printmaking, photography, embroidery, monotype, video, sound, etc. Lately, she has devoted much of her attention and research to man's natural environment and his attitude towards it. She has chosen the forest as a field of research and creation because the forest is the lungs of humanity, a bulwark against climate change, the cradle of native flora and fauna, a place of peace and contemplation, and much more. With the series Made in the Forest, she put herself in the role of a mediator between the micro-world of the forest and the viewer. For the matrix, she used wood gnawed away by bark beetles and created interesting compositions in many repetitions, or she used the technique of pyrography to create subtle images nourished by the patterns of nature. While the first series is more conceptual in nature, romanticising the forest and emphasising its spiritual nature, the Man in the Forest series refers to man's relationship with the forest, which is typically functionalist. The embroidered patterns over photocopies of photographs highlight man's still predominant view of nature through the exploitation of its resources, without regard for the consequences.
In his graphic process, Oliver Pilić combines traditional printmaking with the modern processes of digital graphics and digital manipulation in general. He digitally converts images collected from the internet so that he can process them in the traditional way, carving them out of wood with graphic tools and printing them by hand on paper. This way of working can be understood as the artist's commentary on the contemporary hyperproduction of digital information, especially since his works are created in series, which intensifies the power and social critique of the artwork. In the series Fictional Portraits, the artist manipulates the image of the wax sculpture Him by the contemporary Italian artist Maurizio Cattelan from 2001 with the portraits of former American President Donald Trump. By superimposing and digitally manipulating the two images, a series of different portraits was created in which the viewer can see a resemblance to the historical portraits of the leaders of authoritarian regimes.
Zora Stančič has been working in the field of printmaking for over 30 years and has gained general recognition for her unique way of working, which combines photography, collage and stencil printing. Her images are created by transferring elements and images from various printed materials, her own photographs, prints and drawings, assembling them into new compositions, which she prints in silkscreen, lithography, linocut or other techniques. Her series of works entitled Eternal Beauty was created at a time when the social isolation caused by COVID-19 made many people look at their own and society's values from a new perspective. In the work, the artist juxtaposes the dazzling images from luxurious fashion magazines with a stylised figure printed in monochrome. With this simple manoeuvre, she raises the question of the power of social structures, in this case advertising, on the identity of the individual and criticises the social differences that are reinforced by consumer advertising.
Helena Tahir is a representative of the youngest generation of Slovene artists and works with classical printmaking and drawing. She is an excellent draughtswoman, which is a prerequisite for a good graphic artist, especially if, like her, she is devoted to figurative art and landscape. In printmaking, she works mainly in the technique of linocut, which, given her attention to detail, means that she must be both technically very well prepared and skilled, as well as mentally focused – even more so, as she loves to work with large formats. The black and white linocut series entitled In a Whirl was created in 2018. As with most of her work, the different images are densely interwoven, full of visual details and associations as well as historical references and, above all, brimming with imagination. Helena's saturated images invite the viewer to explore their meanings and individual details, they are like a kind of riddle that engages us so much that we want to unravel them.
The selection of works by Sonja Vulpes from the Limbo series created for the exhibition of the same name at MGLC depicts the "psycho-physical state of uncertainty and being trapped in an indefinable intermediate or transitional space" by means of a hand-processed photographic portrait printed on the instruction leaflet of the drug used to treat depression and various pathological psychological conditions. The selected works belong to an extensive series of self-portraits consisting mainly of prints in the technique of collagraphy, which is also the artist's primary printmaking technique, just as drawing is her primary artistic expression. Through stylised but expressive drawing, supported by the haptic expressiveness of the collagraphy technique in these self-portraits, as in the silkscreen prints, we feel sadness, uncertainty, helplessness and the sense of being trapped in a state from which there seems to be no way out.
Breda Škrjanec, MA, curator of the exhibition Contemporary Equals Fresh
Touring:
26. 4.–10. 5. 2022, USUNHOME Art Museum, Chengdu, China
15. 6.–10. 7. 2022, GSLU Niš, Oficirski dom, Niš, Serbia
26. 7.–27. 8. 2022, Studio Trnavac, Valjevo, Serbia
3. 9.–25. 9. 2022, Narodni muzej, Čačak, Serbia
10. 11. 2022–31. 1. 2023, Franjevački muzej i galerija Gorica-Livno, Livno, BiH
16. 6.–5. 8. 2023, Hambis Municipal Printmaking Museum, Nicosia, Cyprus
8. 9.–29. 9. 2023, Mestna galerija Nova Gorica, Nova Gorica, Slovenia
Artists
Sonja Vulpes, Črtomir Frelih, Zora Stančič, Vesna Drnovšek, Miha Erič, Matjaž Geder, Nataša Mirtič, Svetlana Jakimovska - Rodić, Oliver Pilić, Helena Tahir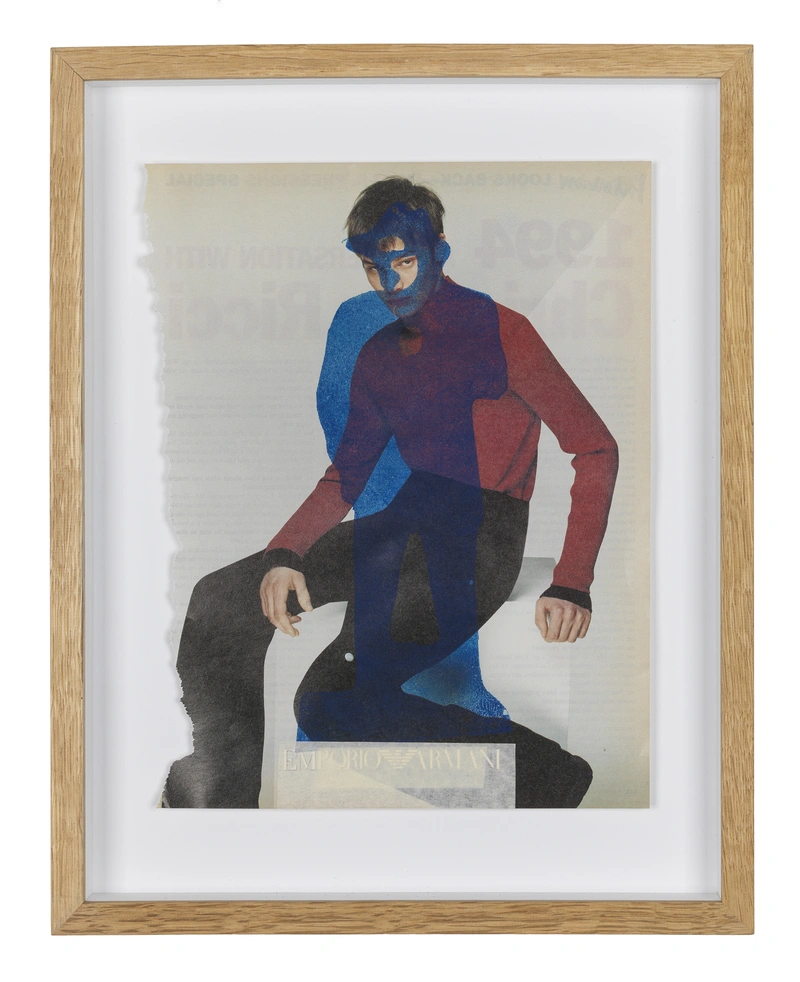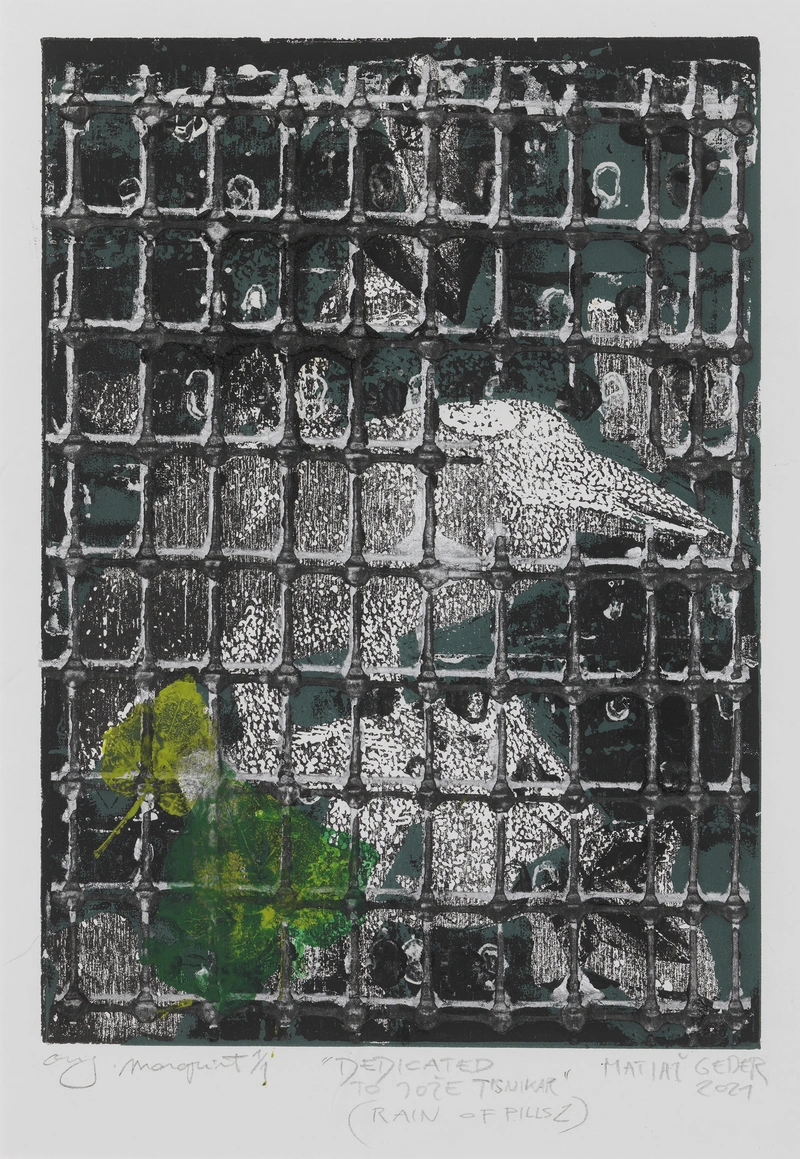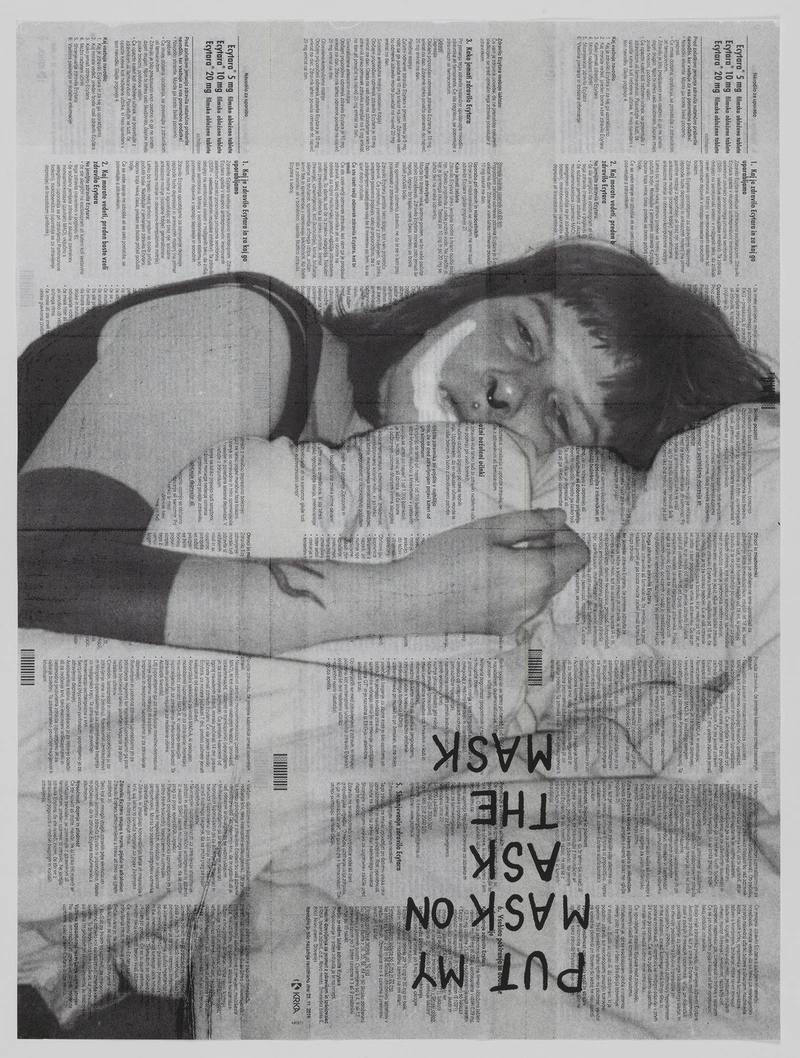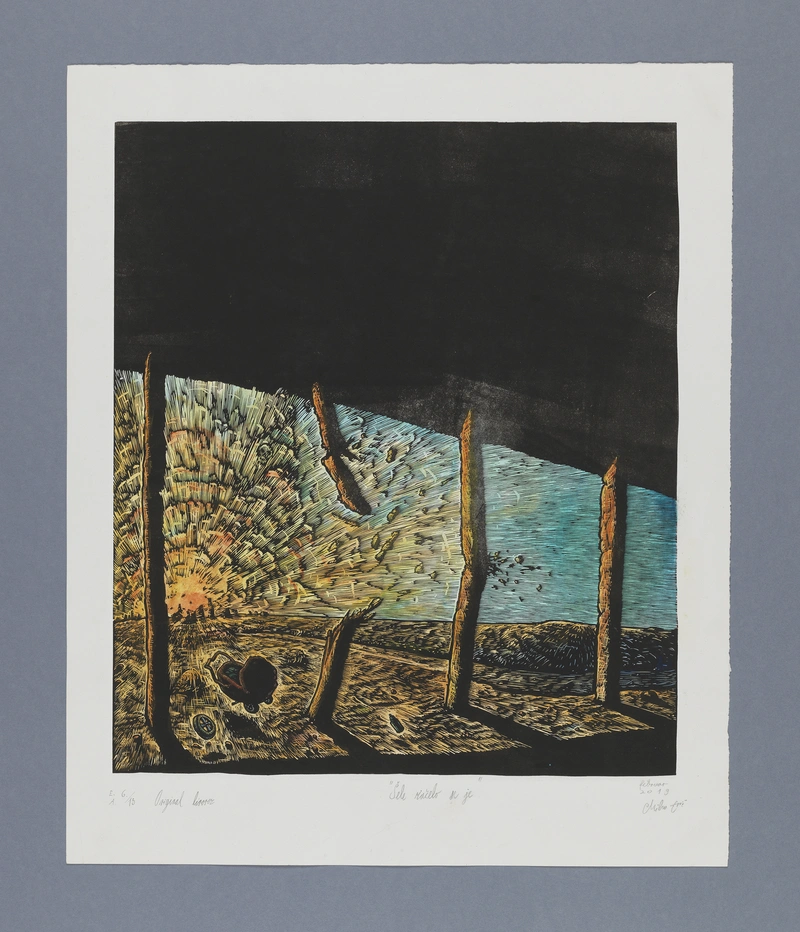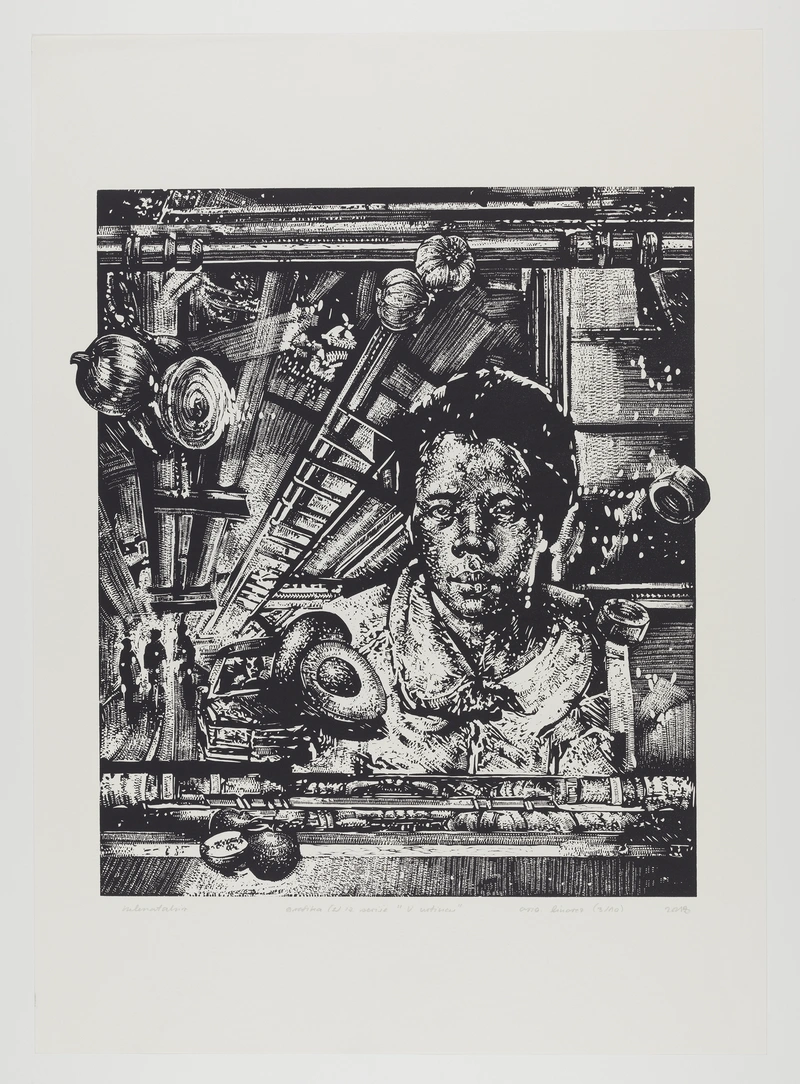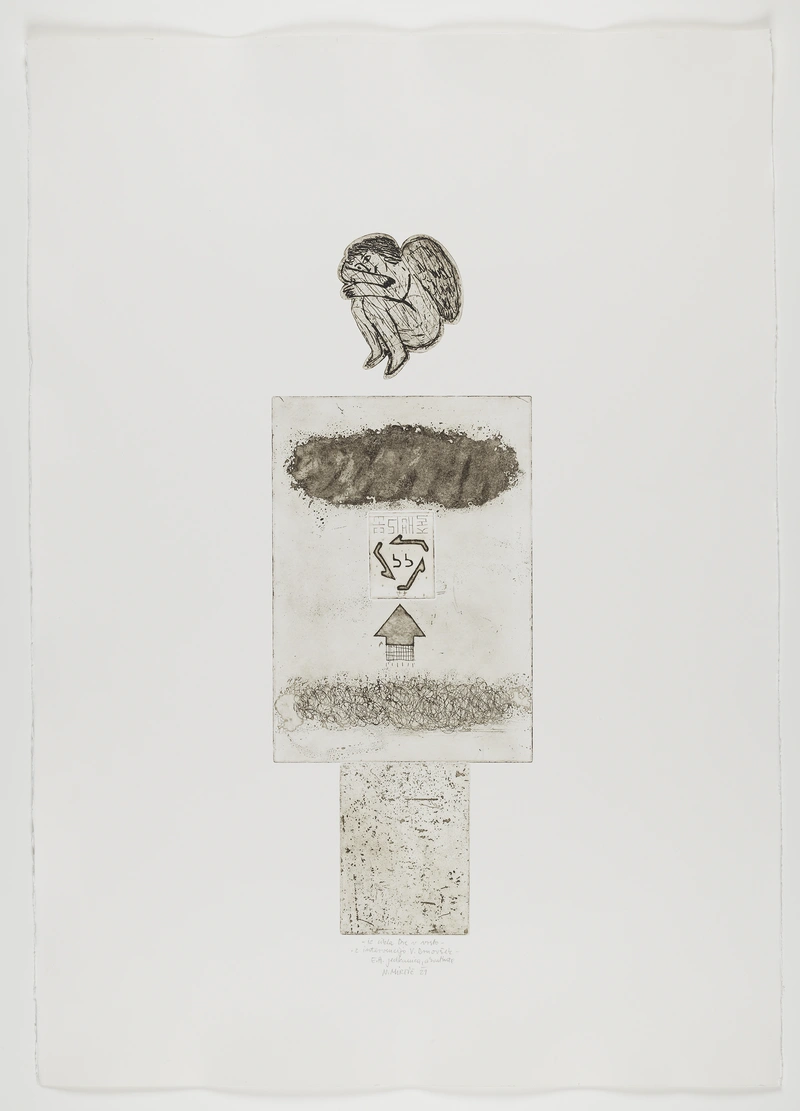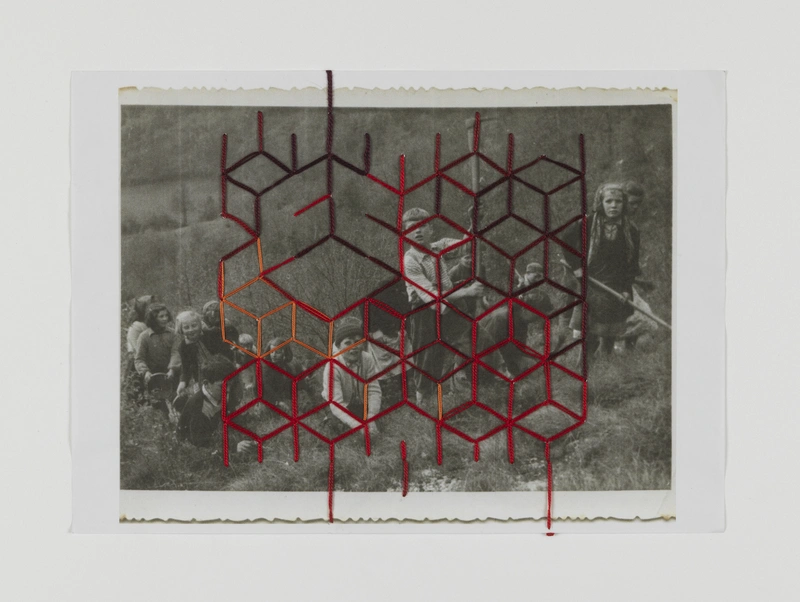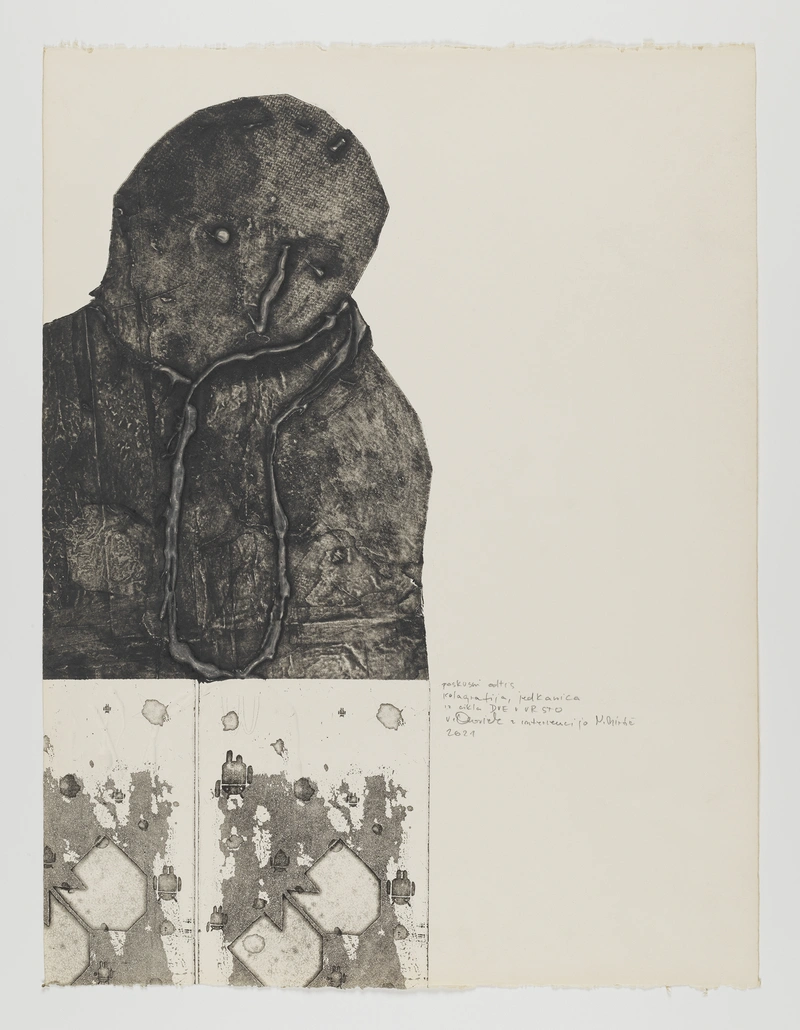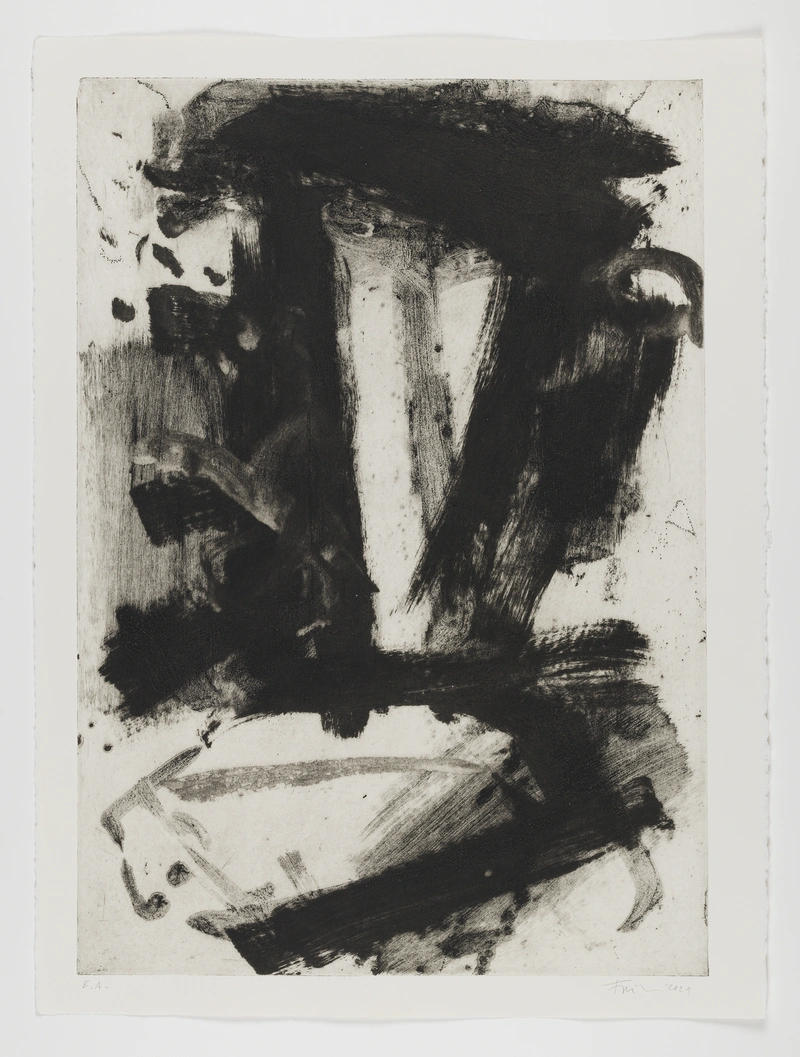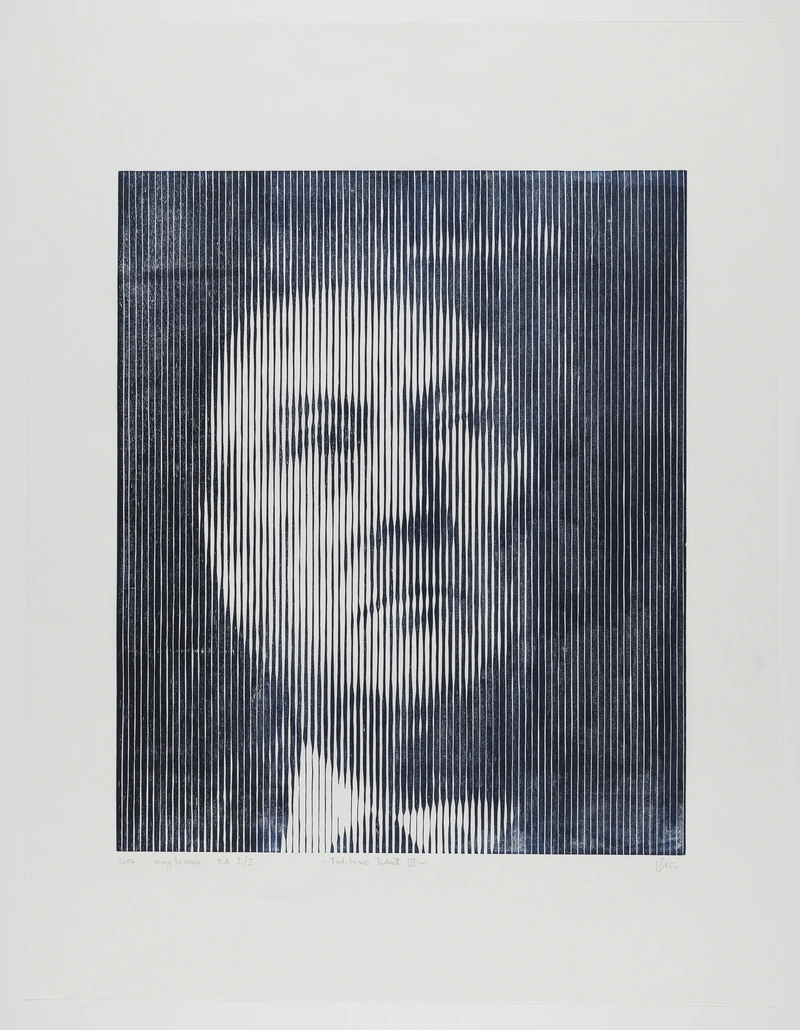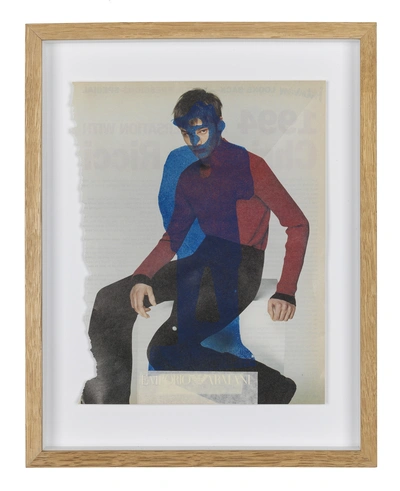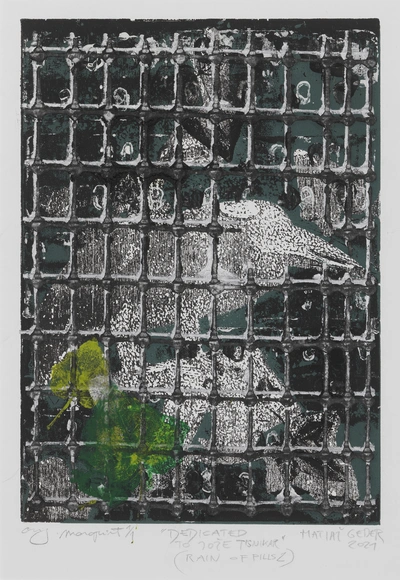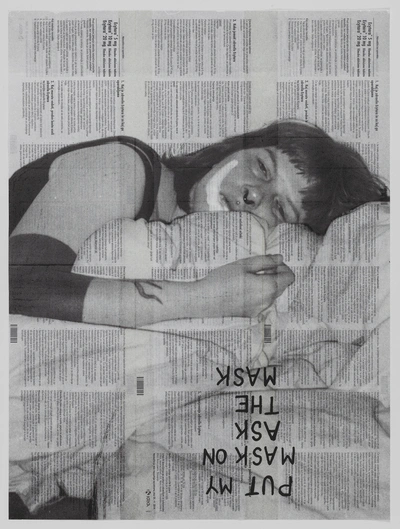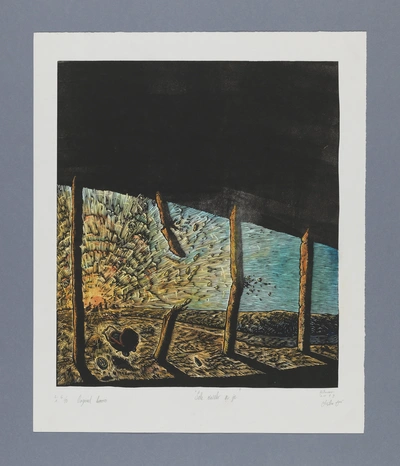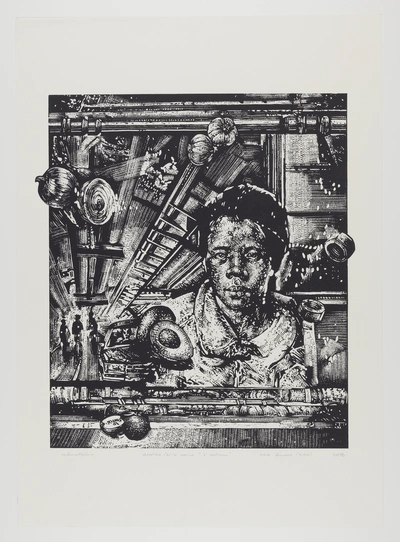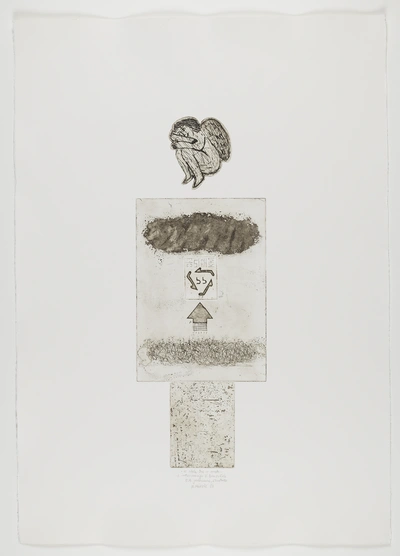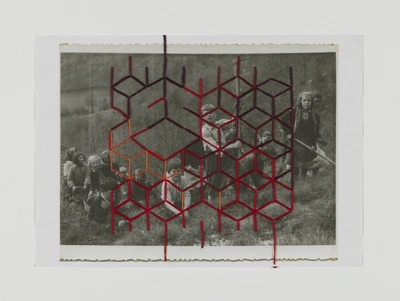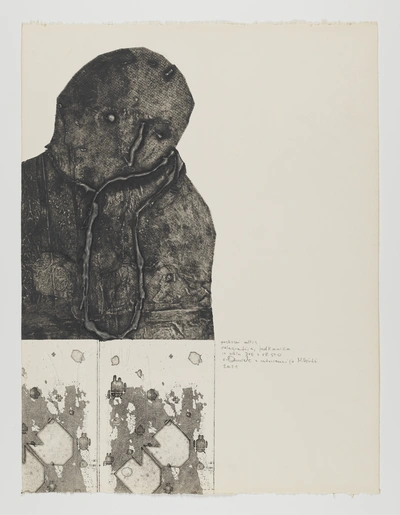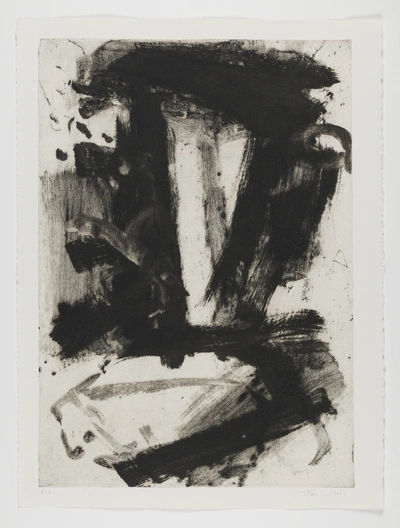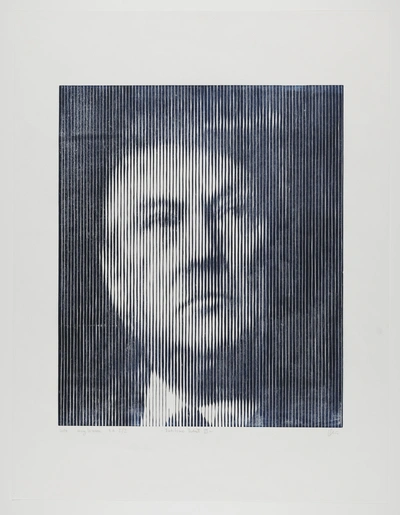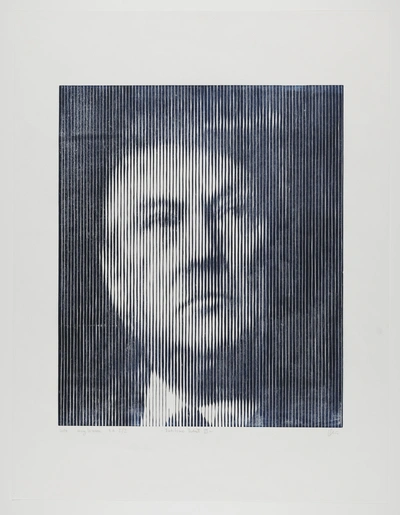 ---
News
---
Other exhibitions