2. 6. 2023
Contemporary Equals Fresh exhibition to be held in Cyprus
From 16 June to 5 August 2023, the Hambis Municipal Printmaking Museum in Nicosia, Cyprus, will host the exhibition Contemporary Equals Fresh, which gives an overview of the graphic arts production of ten Slovenian artists of different generations in recent years. In their practices, the participating artists create images of our time, which are fluid and multidisciplinary in terms of approach, language and research. Most of them push the boundaries of the printmaking medium. The artists use a wide range of technical, formal and conceptual practices.
The printmakers included are Črtomir Frelih, Helena Tahir, Matjaž Geder, Miha Erič, Nataša Mirtič, Oliver Pilić, Sonja Vulpes, Svetlana Jakimovska - Rodić, Vesna Drnovšek and Zora Stančič. The curator of the exhibition is mag. Breda Škrjanec.
So far, the exhibition has been shown in Chengdu (China), Niš, Valjevo and Čačko (Serbia) and Livno (Bosnia and Herzegovina).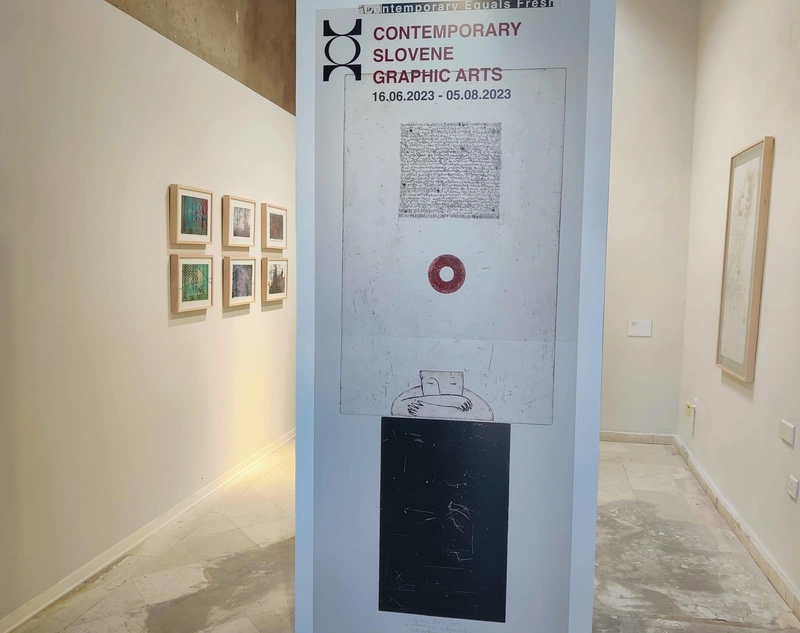 ---
News