13. 7. 2023
8 p.m.

MGLC Švicarija
Admission free
Guided tour of the exhibition Janja Kosi, From ... to ...
The artistic process of Janja Kosi involves inhabiting and domesticating spaces – on this occasion of MGLC Švicarija, where she has been working and living for a year as a young residential artist. Janja Kosi directs her attention to Švicarija as a temporary resident. In her pictorial language, she drafts out spaces based on photographs and architectural plans, projects them with light, devotes herself to their voids in this way and then often reassembles them.
Guided tour is conducted by Janja Kosi and Ajda Ana Kocutar.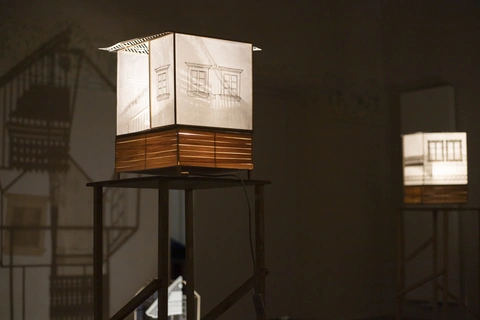 ---
Upcoming events