19. 5. 2023
7 p.m.

City Art Gallery Ljubljana
Admission free
Opening of the pop-up exhibition HAHAHA / AHAHAH, From Art Practice to Typography
The history of the Rubin Sans font dates back to 2014 when Honza Zamojski introduced single letters drawn with a ruler and other illustration tools into his drawings. In the beginning, it was the simplest forms – the letters H and A, which formed the words "HAHAHA" and "AHAHAH". In 2022, in collaboration with Threedotstype, a studio for the development of new letterforms, and with the support of Nika Langosz, a more comprehensive version of Rubin Sans was developed in three weights and with more than 200 characters. This marked the beginning of a new phase in the life of these special letters – from the privacy of the studio to the presence in the public world of typography.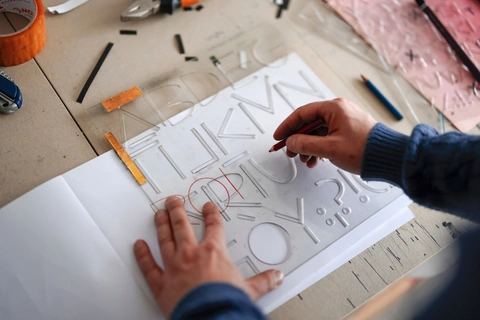 ---
Upcoming events