14. 4. 2023
Helena Tahir is the new Young Artist in Residence at MGLC Švicarija
The International Centre of Graphic Arts public institution issued a public call for proposals for art residencies for young artists at MGLC Švicarija, looking to rent out a studio at MGLC Švicarija to a young artist up to 35 years of age for a period of two years from July 2023 to June 2025.
The public call for proposals ended on 1 March 2023. Thirteen proposals were reviewed and evaluated by an expert committee consisting of Alenka Gregorič, artistic director of Cukrarna and Tobačna Gallery, Maja Hodošček, artist and curator at the Centre for Contemporary Art Celje and Jure Kirbiš, curator at the Maribor Art Gallery.
Based on the documentation requested in the public call for proposals, the committee evaluated: the applicant's credentials in the period 2020–2022 (solo exhibitions and participation in group exhibitions at eminent contemporary art venues; other activities; awards, recognitions, special mentions and artworks purchased); media reactions to the applicant's previous work; and the presentation of the proposed work programme for the residency period. Among the proposals received, the jury gave the highest score to the application of visual artist Helena Tahir, who will be the new Young Artist in Residence at MGLC Švicarija for two years from July 2023.
Helena Tahir is a visual artist who has presented her works in major contemporary art spaces, both in solo and numerous group exhibitions, at home as well as abroad. Her works are included in distinguished collections of Slovenian institutions, and her work has also been covered in prominent Slovenian media in high-quality publications and reviews. The committee was also convinced by her original approach to planning the residency and by the relevance and feasibility of the project in terms of time and space. The inclusion of the programme activities within the overall framework of the institution promises a potentially strong contribution to the development of MGLC Švicarija over the next two years, which prompted the proposal to be awarded the highest score by the committee among the applications received.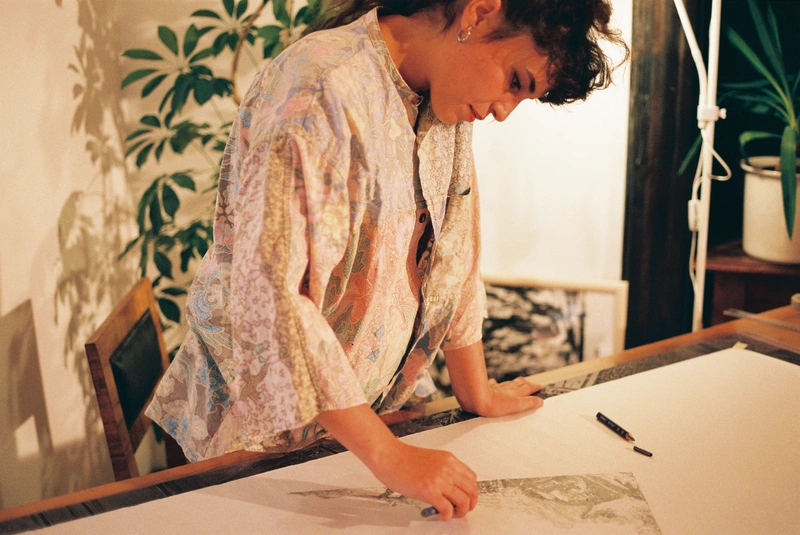 ---
News