17. 9. 2023
This Is No Art. A new podcast from MGLC.
As if there wasn't enough to do these days, the MGLC team has prepared another premiere for mid-September: the first episode of the new podcast This Is No Art, which accompanies the opening of the 35th Biennale.
The host of the podcast, Nevenka Šivavec, will invite a number of very interesting people, who are propelled by the need for creativity in their lives. She will be asking them about their work, about the kind of people they are and what drives them in life. And she will reflect with them on the fact that enjoying and understanding art is not really an art at all.
The first four episodes are devoted to conversations with the artists of this year's Biennale, kicking the premiere edition off with the host herself in conversation with Nika Logar. The first episode introduces the 35th Ljubljana Biennale of Graphic Arts – mainly to those who are not overly interested in art – as well as those, who might say, with a sweep of their hand, that this is no art at all.
Listen to the first episode of the podcast at: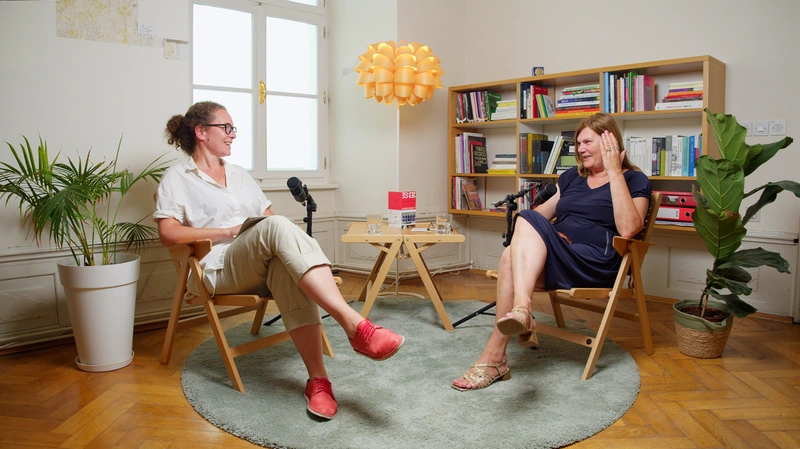 ---
News