29. 8. 2023
Artists selected for residential exchange between MGLC Švicarija (Ljubljana) and MeetFactory (Prague)
The International Centre for Graphic Arts (MGLC) and MeetFactory International Centre for Contemporary Art have set up a long-term two-month residential exchange programme. Every year, an artist from the Czech Republic will be hosted in Ljubljana for two months and in exchange an artist from Slovenia will visit Prague for a two-month art residency.
In 2023, Prague-based artist Bianka Chladek will be hosted at MGLC Švicarija from October to November. Bianka Chladek's practice encompasses painting, photography, embroidery, poetry and online archives and references. She draws from an introspective place, intertwining both intangible and kindred imagery. Often reciting memories from different stages of her life, she subtly compares the "what could have been if" and "what was been done because" mindsets. Bianka Chladek received her master's degree in Fine Art from the Tomas Bata University in Zlín and attended the Painting course of study at the Academy of Arts, Architecture and Design in Prague. During her stay in Ljubljana, she will reflect on the collection of prints and artists' books at MGLC. As an artist whose main medium is textiles and drawings, she wants to experiment with integrating the aspect of reproducibility into her work.
From September to October 2023, the MeetFactory residency centre will host artist Jernej Čuček Gerbec. His art practice is not concerned with medium or concept but with observations. The artist finds poetics in the simple acts of life, recurring conversations, pictures of random passersby and daily struggles. The end result is never a simple act of documentation but varies between installation, photography, video, text and sculpture. In his work, he tries to highlight the things that may go unnoticed, while at the same time making the final message ambiguous and unclear to retain its former allure. During his residency in Prague, he will continue his project of scanning photographic negatives with digital errors and using them as a starting point for silkscreen prints.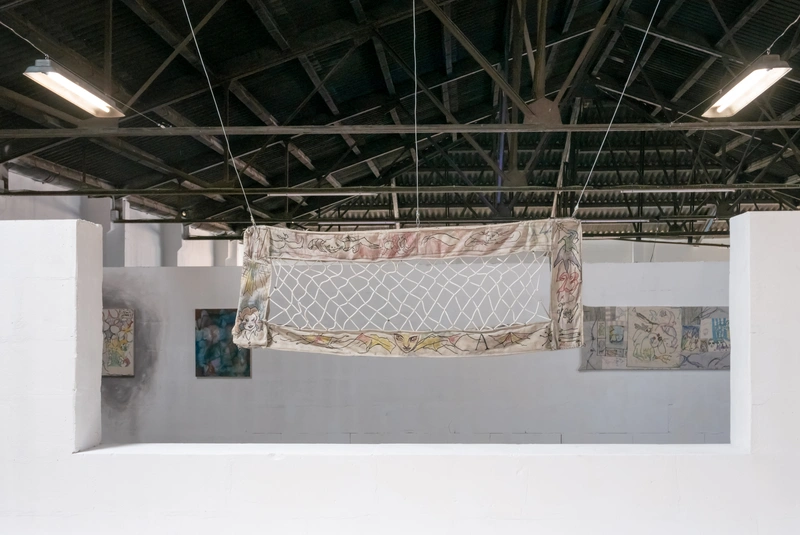 ---
News