17. 7. 2023
35th Ljubljana Biennale of Graphic Arts at the House of World Cultures (HKW) in Berlin
On Wednesday 12 July 2023, the presentation of this year's 35th Ljubljana Biennale of Graphic Arts, entitled From the Void Came the Gifts of the Cosmos, took place at the House of World Cultures (HKW) in Berlin. As an introduction, Nevenka Šivavec, Director of the International Centre for Graphic Arts, gave a short lecture on the Ljubljana Biennale of Graphic Arts and its history. This was followed by a presentation by Ibrahim Mahama, the artistic director of the upcoming Biennale, who introduced the basic idea of this year's edition. Mahama explained the premises of the Biennale exhibition, which is conceived as a void and a space of potential and at the same time an ecosystem of friendship and solidarity: "As curators, the theme of the Biennale has led us to find ways in which we can go back in time. The exhibition will be presented in multiple forms, historical, contemporary, pedagogical – so we ask – how do we use historical and other forms to establish new dialogues. One of the most important decisions that we have made in the exhibition process so far, was to open it up to students. At the outset of our research process, we embarked on a marathon of school visits in Slovenia, which was an incredible experience. It was from this that some very interesting proposals were born, and the curatorial team selected a number of students whose work will be presented within the exhibition context, as artists."
At the event, members of the Biennale Curatorial Team Beya Othmani, Kwasi Ohene-Ayeh, Alicia Knock and Inga Lāce also spoke about the idea of the Biennale. The conversation was coordinated by Marie Helene Pereira, Senior Curator at HKW.
The footage from the event, which was organised in cooperation with Skica Berlin – Cultural Centre of the Republic of Slovenia in Berlin and HKW, can be viewed on the MGLC Facebook profile.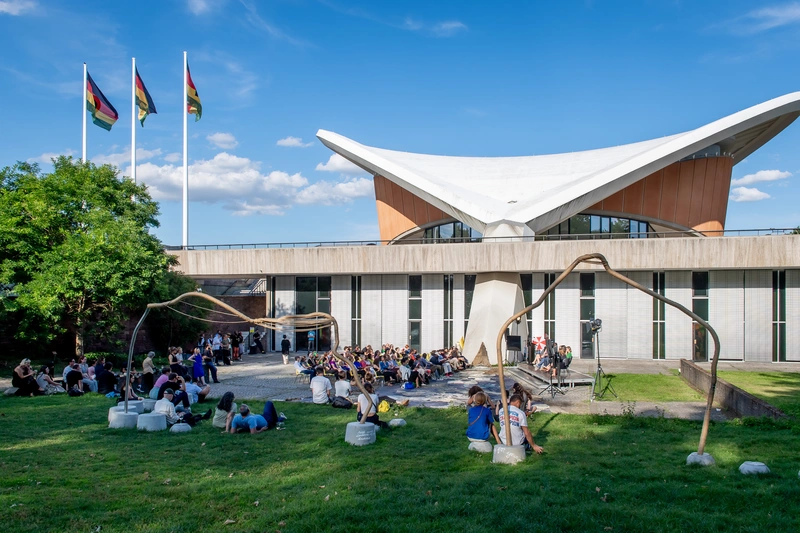 ---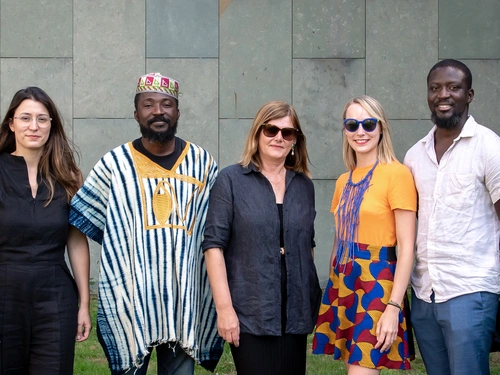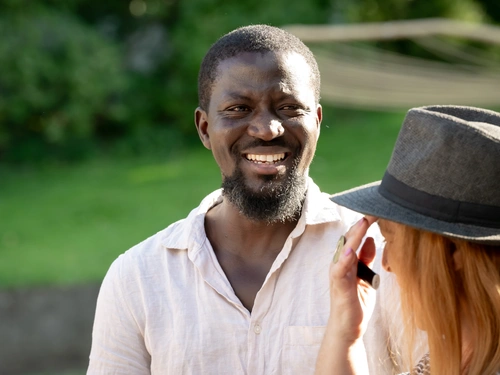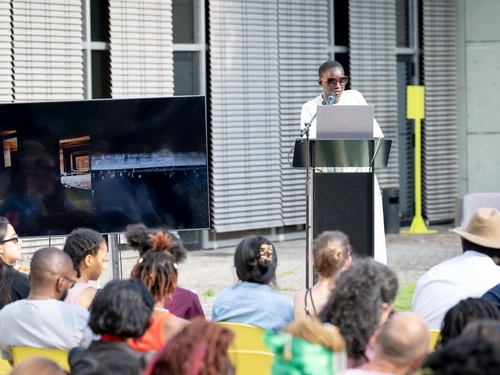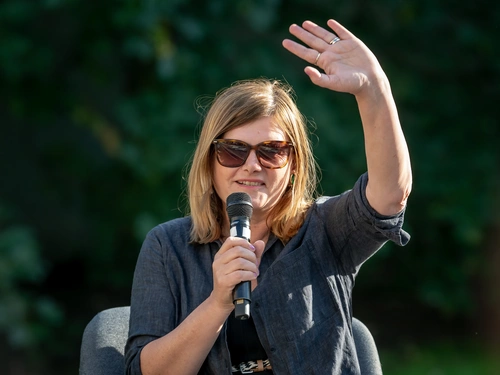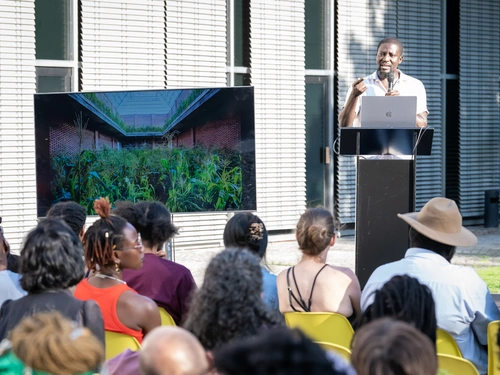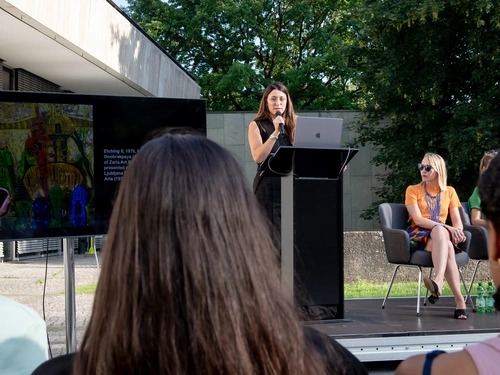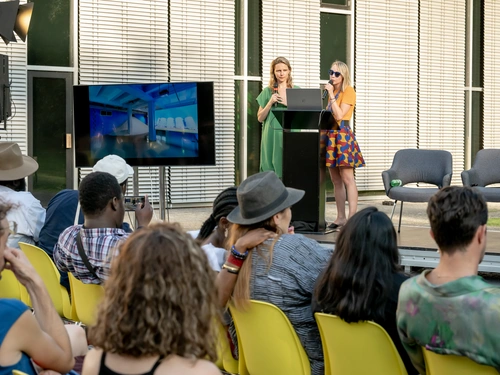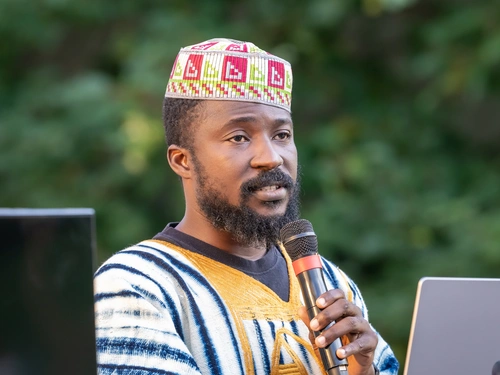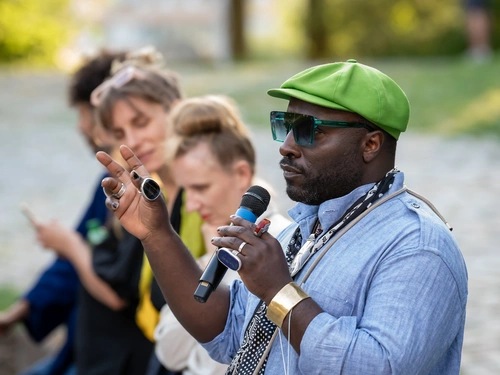 ---
News