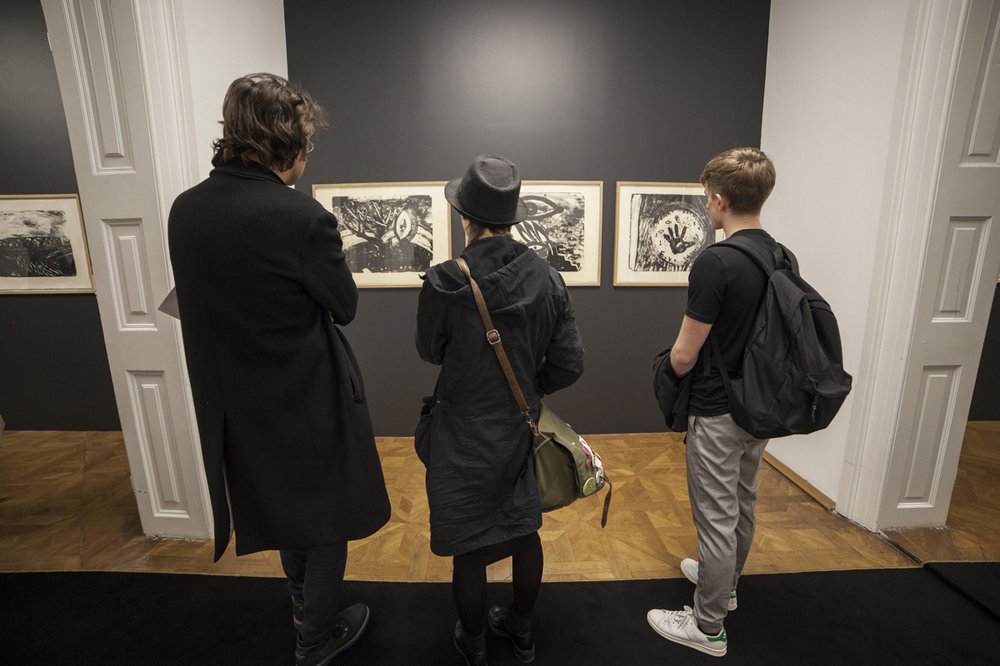 Photo: Urška Boljkovac. MGLC Archive.
Become our member and visit exhibitions free of charge all year round.
Guided tours, workshops and excursions are also available, along with other benefits and discounts for purchases in the museum shop at Tivoli Mansion. We cannot wait to meet you!
---
Benefits
A Friend of the Biennale receives the following benefits:
Free admission to all exhibitions.
Meeting with selected artists.
Pre-festive workshop making original New Year's greeting cards.
A welcome gift when signing up.
A fine art graphic print from the MGLC Print Studios upon the recommendation and signing up of a new member.
30% discount on all MGLC publications.
15% discount on all workshops and courses.
15% discount on purchases of fine art graphic prints.
10% discount on the renewal of membership.
Membership
You can join the club by filling in the Membership Form and presenting your identity card and pupil/student ID card at the MGLC Ticket Office and paying the appropriate membership fee. Your Membership Card will be sent to you within 14 days of joining, or can alternatively be picked up at the MGLC Info Point in Tivoli Mansion. The membership card is valid for one year from the date of joining.