10. 3. 2022
The Stojan Batič Memorial Studio Collection receives the status of a cultural monument
We are pleased to announce that the Stojan Batič Memorial Studio Collection at Švicarija has been granted the status of a cultural monument, recognising its exceptional cultural value.
The Stojan Batič Memorial Studio was established on the occasion of the opening of the renovated Švicarija. Although Stojan Batič (1925–2015) worked at Švicarija between 1954 and 1959, the studio is a reconstruction of the sculptor's later studio at Svetčeva ulica in the Rožna dolina district of Ljubljana. A visit to the space brings us closer to the creative process and enables us to get to know the sculptor's oeuvre, which left an indelible mark on post-war Slovenian sculpture. The atmosphere is created by the drafts of famous monuments and small statues on which he focused, as well as the presentation of the artist's personal belongings, documentation, the tools he used to make his works and the artworks given to him by friends. In this way, we encounter the traces of his personal and professional history.
If you have not yet managed to visit the studio, we invite you to drop in and treat yourself to a unique experience.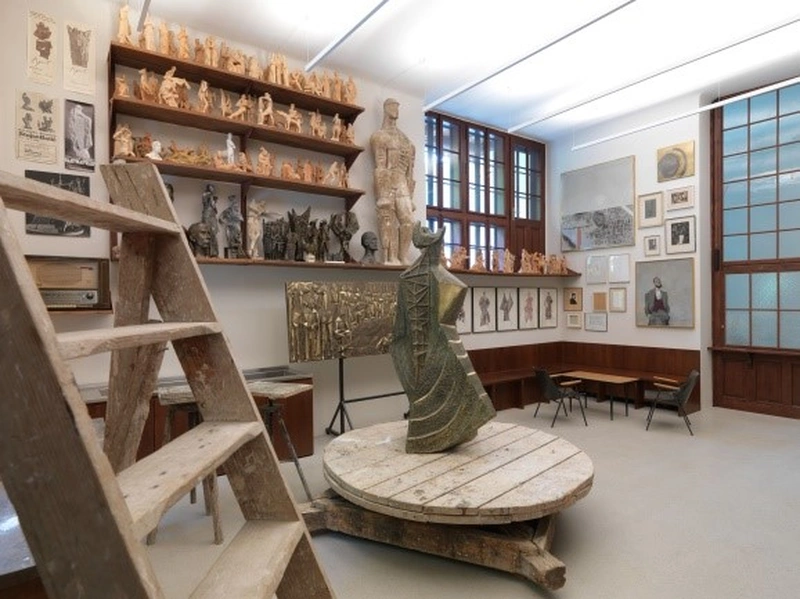 ---
News