Colours, rollers, sieves, stones
MGLC Print Studio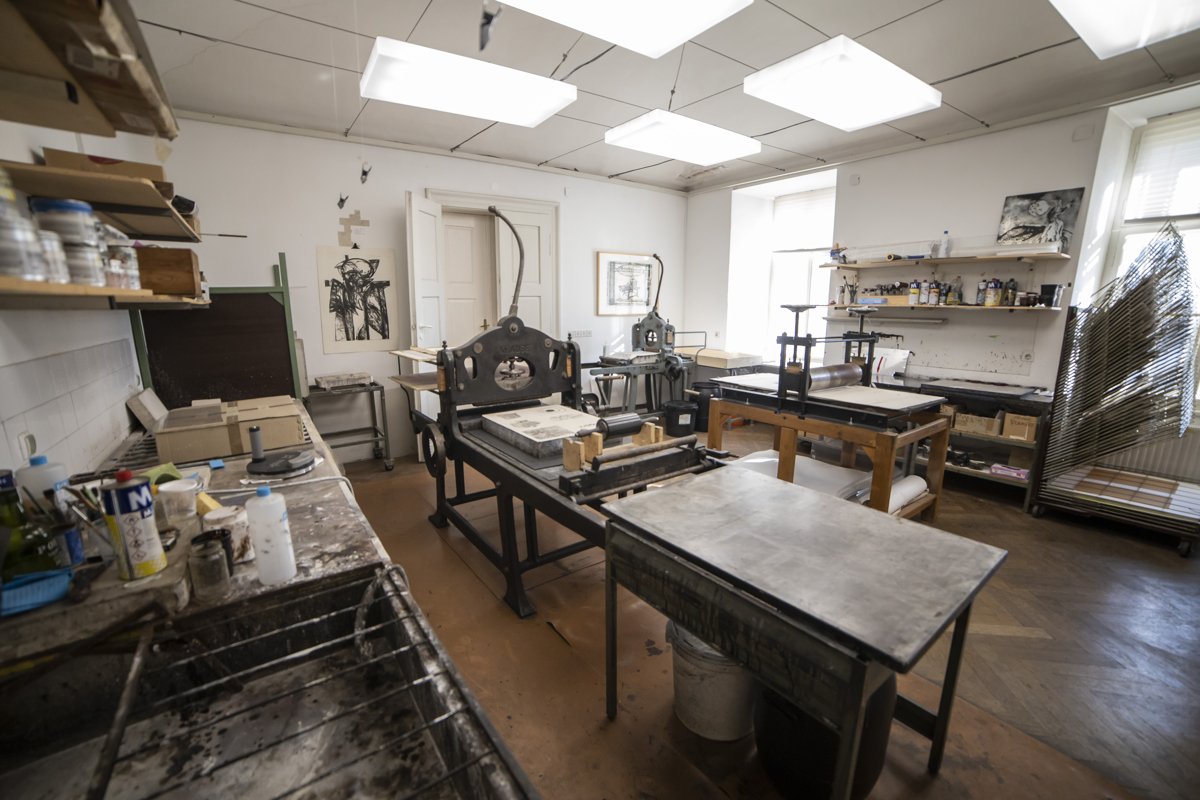 Photo: Urška Boljkovac. MGLC Archive.
The MGLC Print Studio is organised as a production centre offering artists an opportunity to print in a variety of printmaking techniques. Artists may make their prints themselves or can be assisted by master printmakers.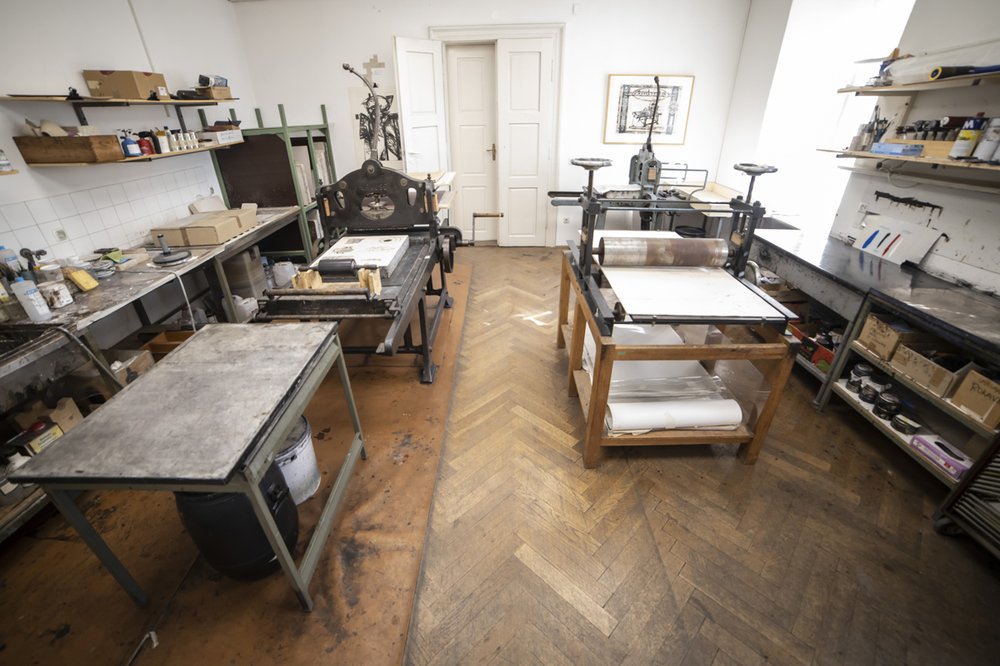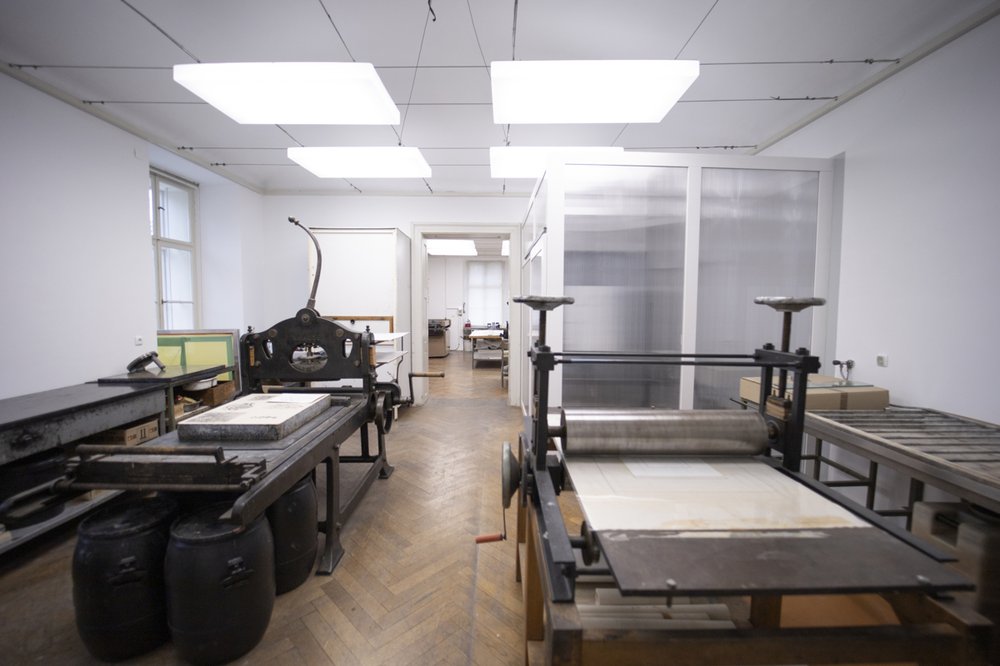 Ever since its establishment, MGLC has been aware of the importance of appropriate conditions for uninterrupted creative work, so it designed one of the main content and organisational foundations in the form of an experimental print studio for intaglio printing, lithography and silkscreen. Thus, following the example of artistically well-developed countries and art centres, the possibility of planned work in the field of updating specific movable cultural heritage and creating a permanent international print collection came to life.
Basic working conditions were established for all those artists who met the criteria of quality and artistic tradition corresponding to the conceptual bases of MGLC. From the very beginning, the Studio was intended not only for experienced and established graphic artists, but also for many artists of younger generations who do not have their own suitable working conditions at the beginning of their artistic endeavours.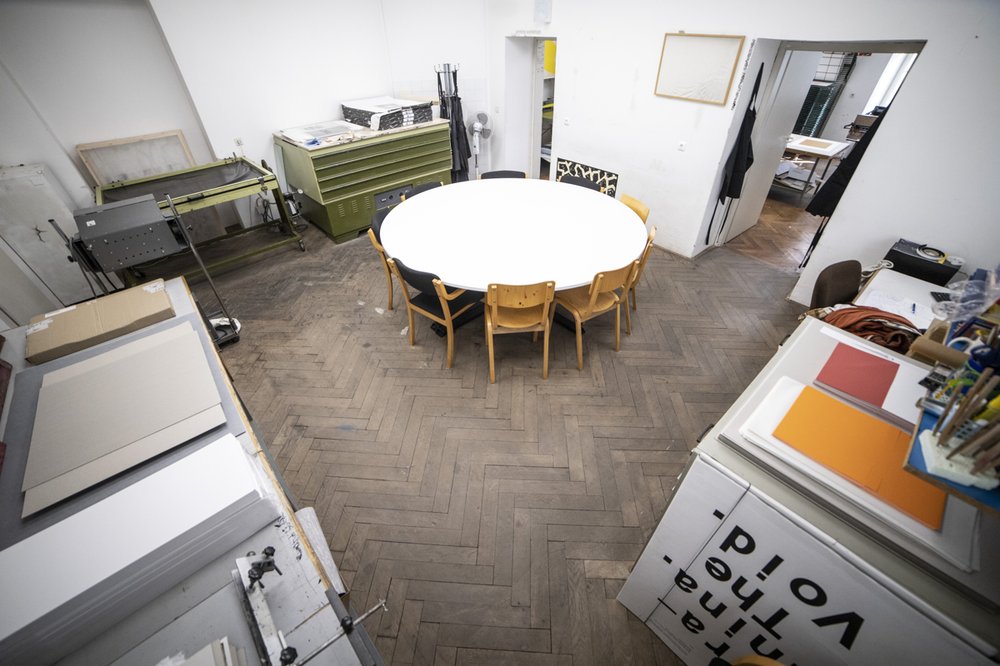 In their early years, the Print Studio' primary job was the preservation and protection of cultural heritage. During this period the reprints of works by Janez Bernik, Andrej Jemec, Veno Pilon, Riko Debenjak, Bogdan Borčić, Karel Zelenko and Marijan Tršar were made. Later, the production in the Print Studio focused on using certain classic printmaking techniques like intaglio printing, lithography and silkscreen. The Studio, however, was always meant to function as a research laboratory where local and foreign artists can explore their visual ideas as well as further their knowledge and skills.
Written by Božidar Zrinski.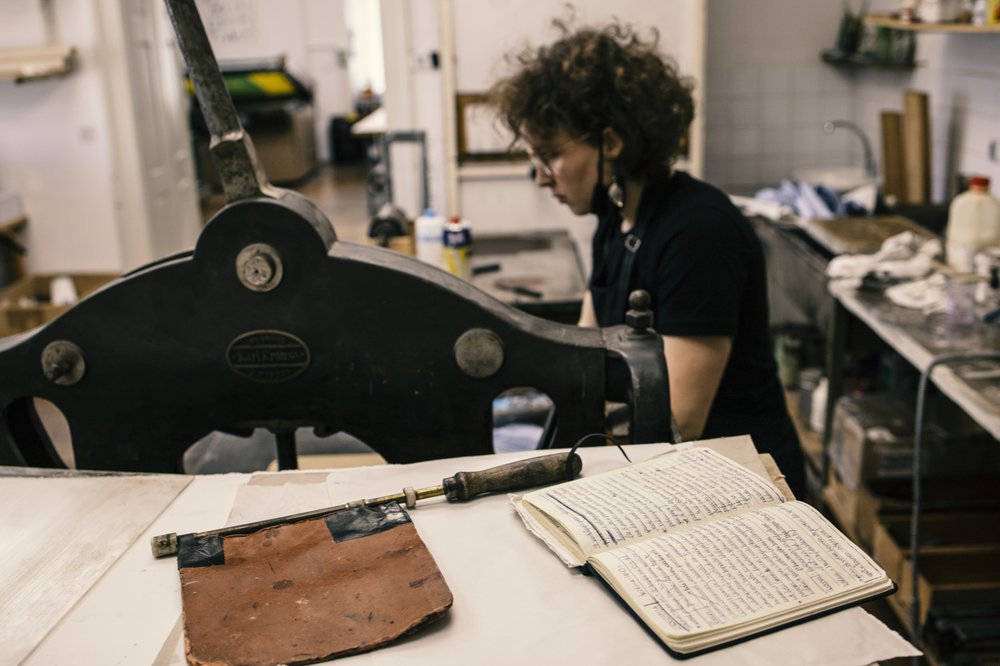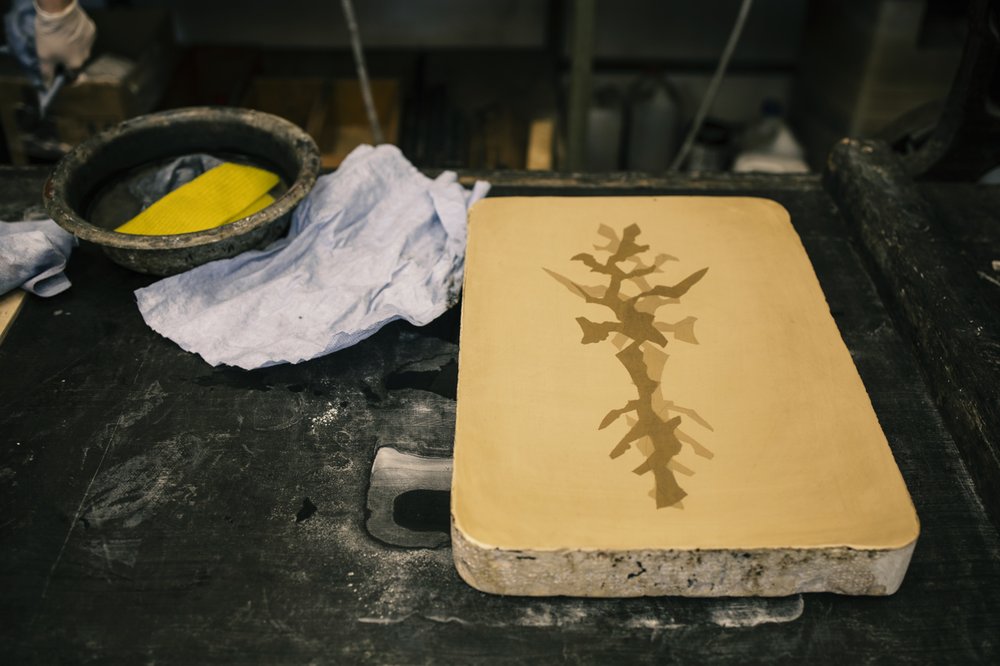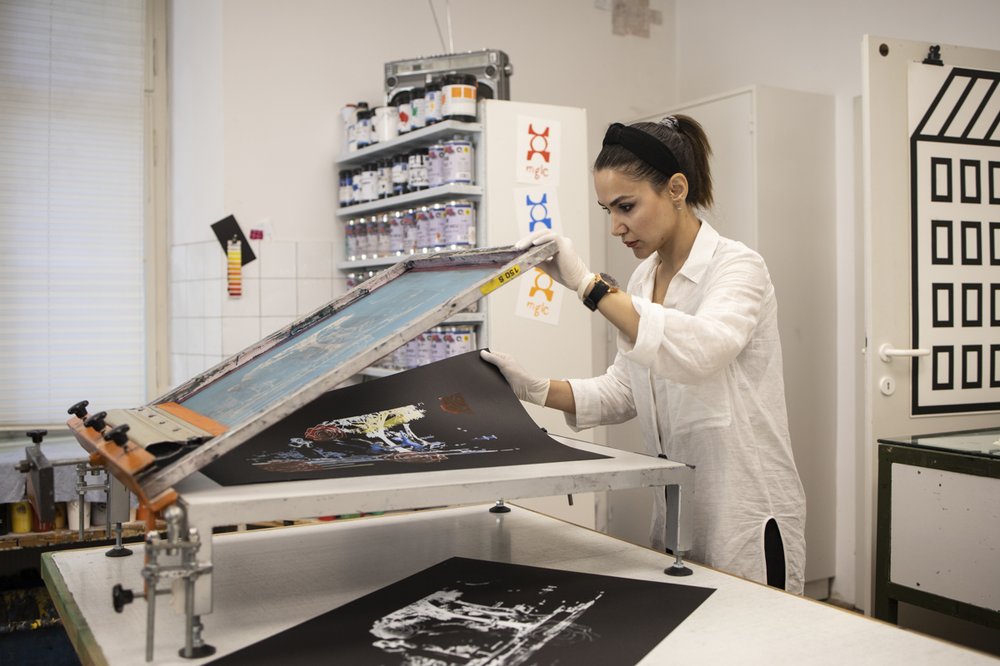 Essays